Our Staff

From left to right
Top row: Betty Phillips, AJ Edson, Yvonne Slanger-Grant, Merve Nur Kursav, Chuck Fessler.
Second row: Taren Going, Eli Claffey, Amie Lucas, Brady Tyburski, David Bowers.
Third row: Sunyoung Park, Amit Sharma, Billie Lozen.
Not pictured: Emma Herrera, Maggie Ozias, Tyler Knowles, and Shannon Mchugh.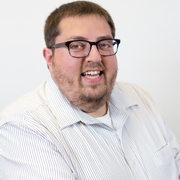 Alden J. Edson, Research Assistant Professor of Mathematics Education
While not working on research and curriculum development for CMP, AJ avidly enjoys science fiction, almost any genre of music, and silly jokes.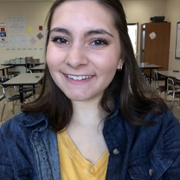 ASHLEY FABRY, GRADUATE ASSISTANT
Ashley is originally from Wiscon and has spent the last 6 years teaching high school math in the greater Madison area. She is interested in research that explores ways to bring more relevance to math classrooms to improve students' math identity and give them a sense of belonging and empowerment.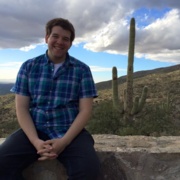 Brady Tyburski, Graduate assistant
Brady Tyburski is a PhD student at Michigan State University. He has a BS in mathematics education from Central Michigan University and an MS in mathematics from Colorado State University. His current research primarily concerns how undergraduate students learn about function as a big idea in mathematics.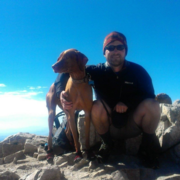 Chuck Fessler, Graduate Student
Chuck is a Ph.D candidate in the Program in Mathematics Education. His doctoral research is on how students learn and understand topics related pre-calculus, specifically trigonometry. Currently, he is developing his research practicum around this interest. More broadly, Chuck is interested in secondary and early undergraduate mathematics education.
In his spare time, Chuck and his wife, Hannah, are often on an outdoor adventure with their two dogs.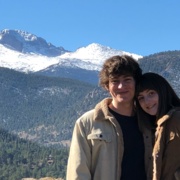 Eli Claffey, Graduate assistant
Eli Claffey is from Nashua, New Hampshire. His interests with respect to identity and math teaching and learning are:
How do a student or teacher's perceptions about themselves shape their experience as a student or teacher
How do the habitats and language used by students and teachers in the classroom influence how students view themselves as 'doers' of math?
Eli is also interested in exploring customizable, responsive ways to scaffold problems (accessed by teacher or student) afforded by emerging technology in math classrooms. He would like to explore the effect of these tools on students' achievement in that class, on students' self-perceptions, and in their achievement in future math classes.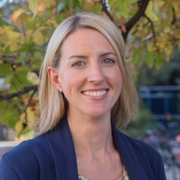 Elizabeth "Billie" Lozen, Consortium Coordinator
Billie has a long history with CMP. Her first exposure to CMP was as a middle school student in Portland, Michigan. She was one of the many students to engage in the CMPI pilot, which later led her to an assignment as a CMP Undergraduate Assistant. Since her days as a CMP Undergraduate Assistant, she has taught 8th grade CMP and supported the implementation of CMP school-wide as a middle school principal. In 2015, Billie rejoined the Wells Hall staff as a full-time Consortium Coordinator.
Billie and her husband, Adam, enjoy traveling, boating, sunshine and their young children, Julian (5) and Wyndsor (3).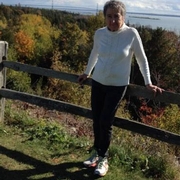 Elizabeth Difanis Phillips, CMP Author and Senior Academic Specialist in Program in Mathematics Education and Department of Mathematics
When Betty Phillips joined the Department of Mathematics at Michigan State University in the 1970s, she developed an interest in the teaching and learning of algebra. This interest led her to a search for a curriculum that would change the mathematical experiences for both students and teachers.
Her early work, along with her colleagues, involved writing five exemplary mathematics units for the Middle Grades Mathematics Project (MGMP). These efforts lead the foundation for the development of CMP.
In her spare time, Betty enjoys time spent with her family and friends, particularly with her seven grandchildren. Gardening, yoga, Pilates, exercising, cooking, reading, going to the theater or concerts, and traveling are sandwiched into the remaining time. Most of all, she loves being at her cottage where she can recharge her soul, energy, and vision.
Emma Craig, Undergraduate ASSISTANT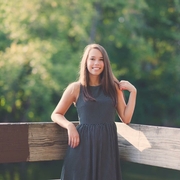 Emma Herrera, Undergraduate Assistant
Emma Herrera is a sophomore studying mathematics with a minor in actuarial science. She hopes to become an actuary and maybe go into teaching.
Emma is heavily involved with YoungLife, serving as a leader/mentor to middle school students. She loves Starbucks and love to go to the movie theaters. Most importantly she loves to play volleyball, especially with her two sisters.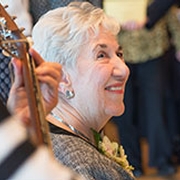 Glenda Lappan, Author
Glenda joined MSU as an assistant mathematics professor in 1965. After teaching mathematics and mathematics education for 10 years, she turned her attention to mathematics curriculum research.
With her colleagues, Lappan developed the Connected Mathematics Project (CMP). Glenda's research and development interests are in the connected areas of students' learning of mathematics and mathematics teacher professional growth and change at the middle and secondary levels.
Glenda retired in the Spring of 2014, and now spends her time with her family.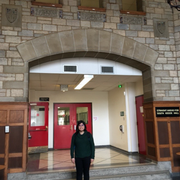 Merve Nur Kursav, Graduate Assistant
Merve comes to CMP from the University of Georgia where she received her M.A as a Fulbright Scholar.
Her research interests are centered around investigating the role of innovative methods in teaching, learning, students' thinking, and enhancement and development of curriculum materials.
In her spare time, Merve enjoys traveling, going to live music, and writing poems.
MICHAEL QUAIL, GRADUATE ASSISTANT
Sarah Ingemunson, Undergraduate Assistant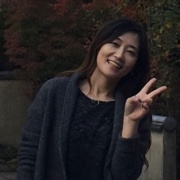 Sunyoung Park, Graduate Assistant
Sunyoung Park is from South Korea and currently working on her ph.D degree here at MSU. She is specifically interested in developing mathematics textbooks that can foster students' conceptual understanding, as well as investigating teachers' role in the classroom for students' active engagement with mathematics.
Sunyoung has lots of fun stories related to travel, jazz, coffee and wine, bicycle, and yoga.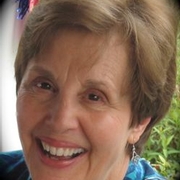 Susan Friel, Author
Susan Friel is a Professor of Mathematics Education at UNC-Chapel Hill. A former elementary and middle grades classroom teacher, Susan teaches in diverse programs. She is particularly interested in the design of effective mathematics/mathematics education curricula.
When not immersed in math stuff, Susan likes to garden. She had a rather large vegetable garden this past summer with lots of cucumbers, acorn squash, zucchini, tomatoes, kale, chard, and green beans. She also likes to dance - particularly ballroom dancing. And she and her husband enjoy their grand kids (Jalin, Kaila (Hawaii) and Eli, Coop (NC)) and their animals - Jesse (dog), Jasmine and Jake (cats) who are not only 'name coordinated – all "Js"' – but also color coordinated - all black and white!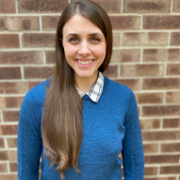 Taren Going, POST-DOCTORAL RESEARCH ASSOCIATE
Taren recently received her Ph.D. in mathematics education from MSU, and is excited to continue working and researching with CMP! Her research interests are centered on student thinking and justification, and how writing and collaboration can promote mathematics learning.
In her spare time, Taren loves to spend time with her spouse and two daughters and enjoys theatre, music, and knitting.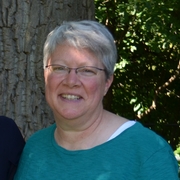 Yvonne Slanger-Grant, Academic Outreach Specialist
Yvonne is a middle school mathematics teacher from Portland, Michigan. She is currently out of the classroom working as a professional development coordinator and teacher in residence at CMP.
Yvonne has worked on all aspects of the development, implementation, and professional development of the CMP curriculum, from the beginning in 1991. She also worked as a mathematics instructional coach for two years.
When not working, Yvonne enjoys her family with two sons who diminate her time. She hopes to retire one day in a house overlooking the water.