Amit Sharma, Graduate Assistant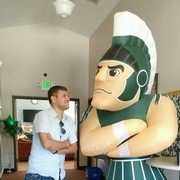 Amit Sharma, Graduate Assistant
Amit is coming to CMP from Northern India. He completed his undergrad in Math, Statistics and Ecomonics and his MBA in Human Resources. He joined a Teach for India fellowship and had the opportunity to teach 64 grade III kids in one of the slum schools of Mumbai.
His research interest revolves around inquire based teaching, intrinsic motivation in Math and the role of technology in Math Education.
In his spare time, he enjoys cooking, traveling, and humming songs. He loves listening to sufi music and is trying to learn to play the flute.