Yvonne Slanger-Grant, Academic Outreach Specialist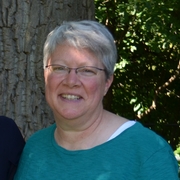 Yvonne Slanger-Grant, Academic Outreach Specialist
Yvonne is a middle school mathematics teacher from Portland, Michigan. She is currently out of the classroom working as a professional development coordinator and teacher in residence at CMP.
Yvonne has worked on all aspects of the development, implementation, and professional development of the CMP curriculum, from the beginning in 1991. She also worked as a mathematics instructional coach for two years.
When not working, Yvonne enjoys her family with two sons who dominate her time. She hopes to retire one day in a house overlooking the water.