Differentiating in Mathematics Classrooms with CMP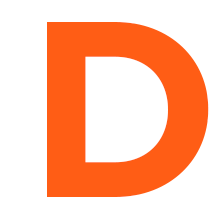 Differentiating in Mathematics Classrooms with CMP
A CMP Workshop
June 17 to 21, 2019
Michigan State University
The 2019 registration will open in late Fall 2018.
Why Attend
Getting to Know CMP Grade 8 was designed around sharing ideas and experiences to help learn from each other. The workshop leaders will guide you through what it's like to teach, experience, and learn in a CMP Grade 8 classroom.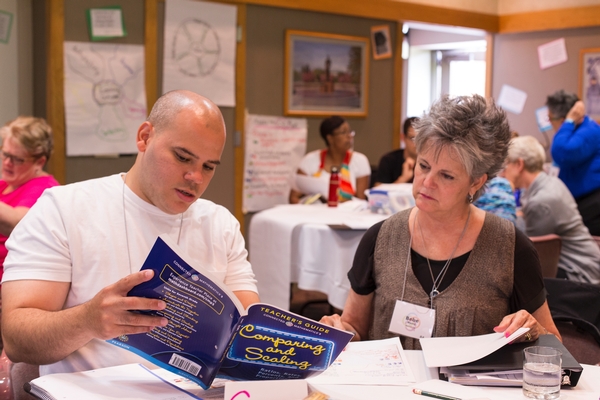 In-Depth
Receive an in-depth look at CMP3 for Grade 8 by becoming a student.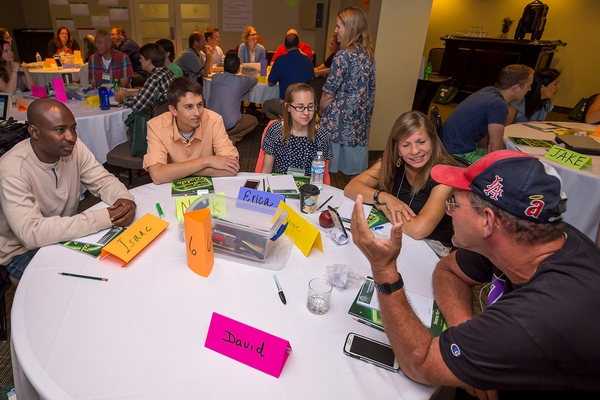 Understanding
Examine the development of the mathematics with a focus on how understanding develops and connects within and across Units.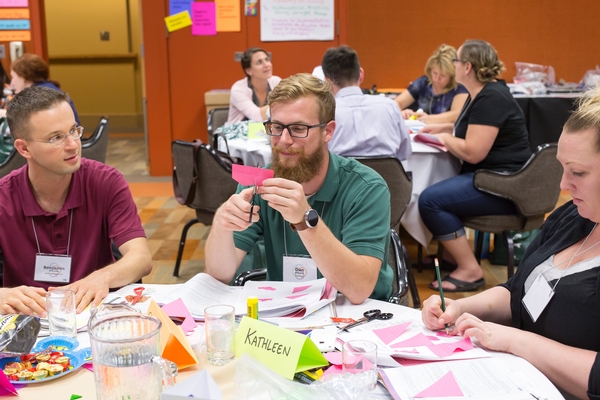 Pedagogy
Experience and discuss a pedagogical model for teaching CMP.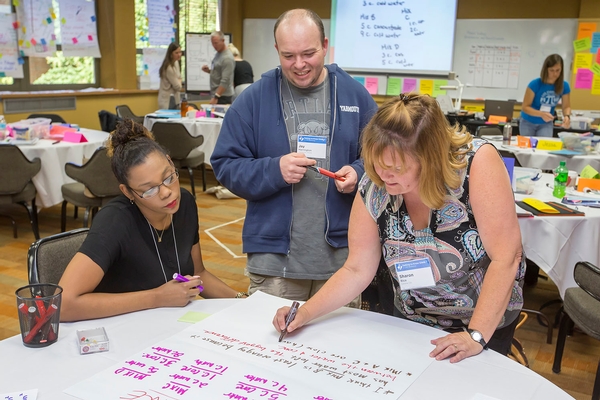 Strategies
Discuss implementation, management, and grading strategies.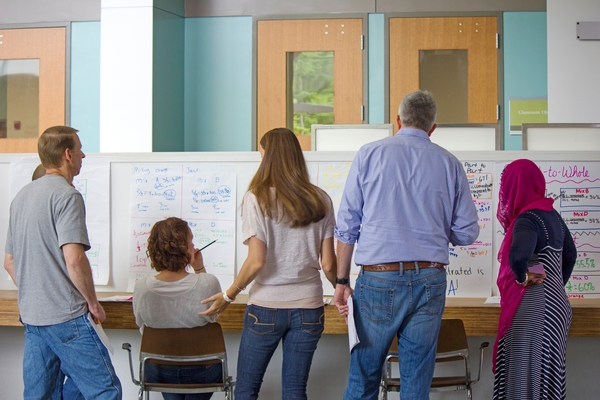 Mathematical Practices
Discuss how the embedded Mathematical Practices in CMP3 enhance student learning.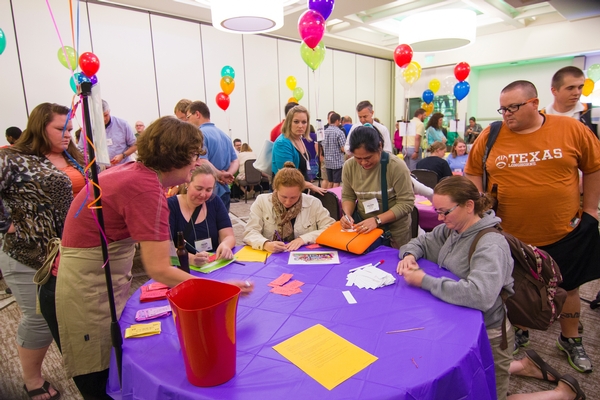 Resources
Learn about special features of CMP3 and support resources.
View Photographs from past years
Free Set of Books!
Participants attending will receive a set of Grade Level CMP books. Upon registration, you will be asked to select which Grade level you would like to receive.
Pricing
Register and pay before or on May 2, 2019, for an early registration discount of $650.
After this date, standard registration cost is $750.
Group Discount Available
Register 5 participants attending any of the Summer Workshops and a 6th registration FREE. Contact Elizabeth Lozen at 517-432-3635 or at cmp@math.msu.edu prior to registering your group of 5 or more.
2018 Summer Workshop Participants
In 2018 participants attended the CMP Summer Workshops from 25 states and 4 countries. Job positions included everyone from teachers to administrators to professional development consultants.
Participant Professions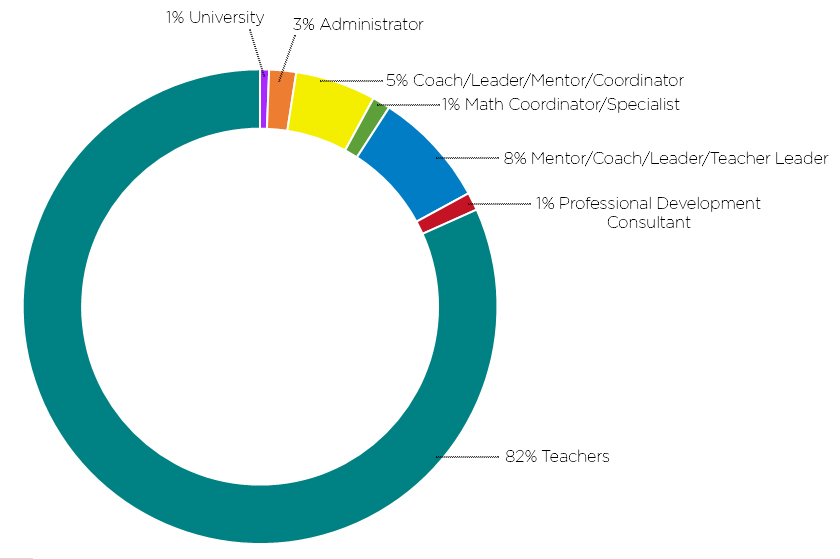 82% Teachers
1% PRofessional Development Consultant
8% Mentor/Coach/Leader/Teacher Leader
1% Math Coordinator/Specialist
5% Coach/Leader/Mentor/Coordinator
3% Administrator
1% University
Where Participants Were From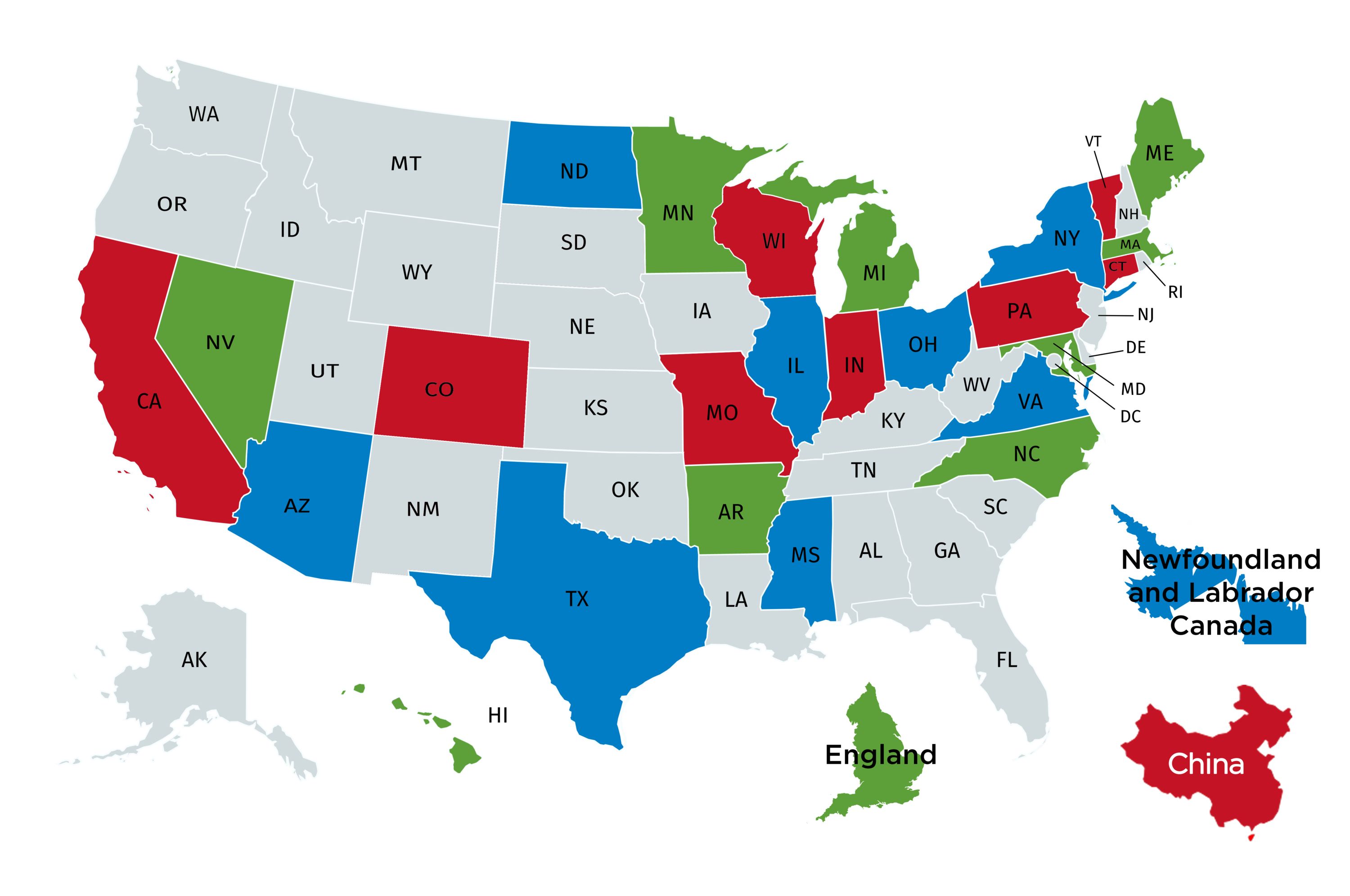 Arizona
Arkansas
California
Colorado
Connecticut
Hawaii
Illinois
Indiana
Maine
Maryland
Massachusetts
Michigan
Minnesota
Missouri
Mississippi
Nevada
New York
North Carolina
North Dakota
Ohio
Pennsylvania
Texas
Vermont
Virginia
Wisconsin
England
China
Newfoundland and Labrador Canada