Users' Conference

Information for the 2019 CMP Users' Conference is coming soon! Save the dates! This conference will occur February 22 to 24, 2019.
Why should you attend?
Designed to be provide thought-provoking and insightful conversations, this conference is targeted best towards individuals who have already been using CMP. Conversations are based around mathematics teaching, learning, and assessing for all CMP classes.
Attend keynote sessions and select your own session. Discussions will focus on:
Strategies to increase mathematical understanding and skill
Differentiated instruction in CMP classrooms, including support for English Language Learners and Special Needs Students.
Using technology to enhance learning
Assessment, including formative assessment
Overview of the mathematical strands in CMP
The role of the CCSSM and the Mathematical Practices
Effective teaching practices
Sharing ideas and gaining new insights with fellow CMP teachers from other districts and states
And much more
2018 Participants
In 2018 participants attending the CMP Users' Conference came from 12 states. Job positions included everyone from teachers to administrators.
Participants Job Positions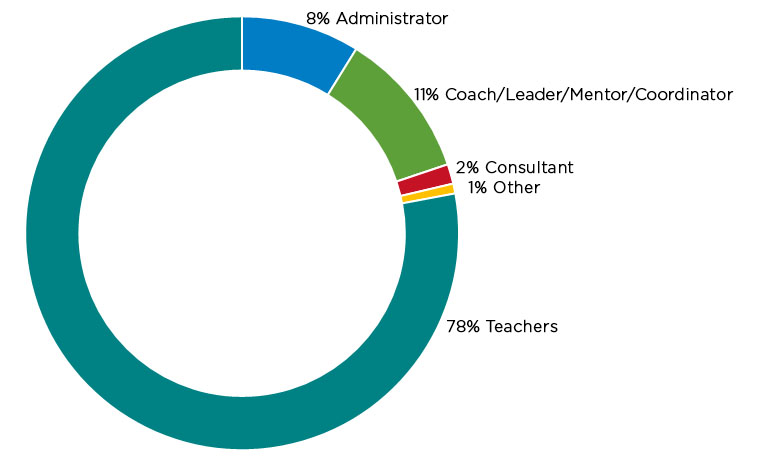 8% Administrator
11% Coach/LEader/Mentor/Coordinator
1.5% Consultant
.7% Other
78% Teacher
Attendee by Location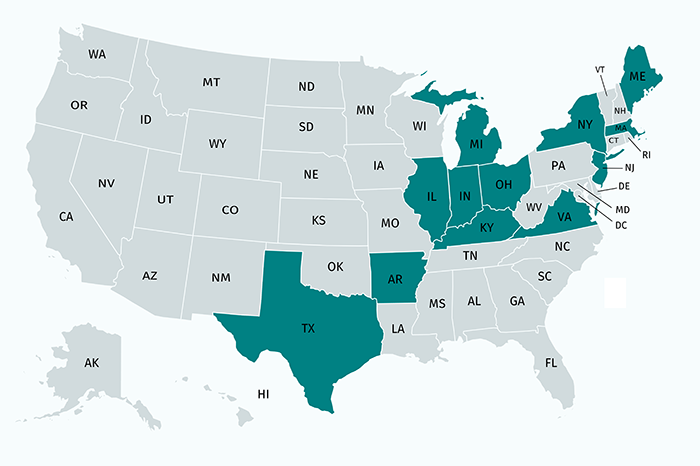 Arkansas
Indiana
Illinois
Kentucky
Maine
Massachusetts
Michigan
New Jersey
New York
Ohio
Texas
Virginia