Users' Conference

Registration for the 2020 Users' Conference will open in October 2020.
Why Should You Attend?
Designed to be provide thought-provoking and insightful conversations, the conference focus is around mathematics teaching, learning, and assessing for all.
Hot Off the Press
Be some of the first CMP Users to see new ideas and learning from NSF grant research in digital CMP classrooms.
Pacing
Strategies for increasing pacing.
Deepening Understanding
Examine the overview of Look at enrichment through tasks, analyzing student work, reflecting & connecting.
Engagement
Approaches for productive engagement in mathematics.
Differentiating
Meeting the needs of each and every learner.
Insights
Share ideas with fellow CMP teachers from around the country.
Registration Information
By registering to attend this event, you gain admission to all sessions at the two-day conference; continental breakfast, lunch, and snacks on both days. We encourage you to bring a laptop or tablet. You will need to make your own travel and hotel reservations.
Pricing
Register on or before January 18, 2019, to receive the discounted rate of $325. After this date, the standard registration is $400.
Group Discount
Register 5 participants and receive a 6th FREE registration. Contact Billie Lozen at 517-432-3635 or email connectedmath@msu.edu prior to registering your group of 6 or more.
2019 Participants
Demographics from last year's Users' Conference included participates from 14 states and a various number of job positions.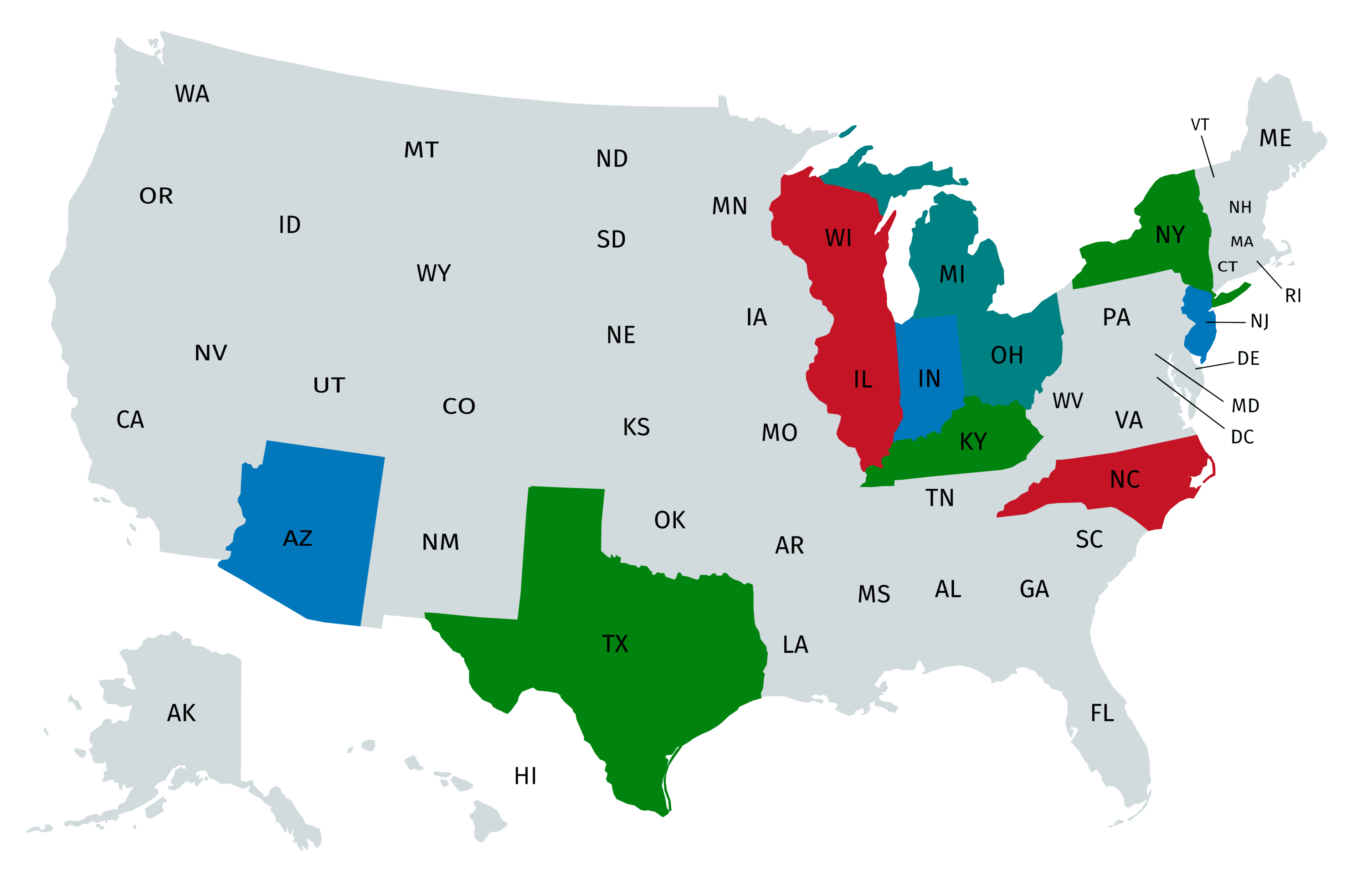 Arizona
Texas
Minnesota
Wisconsin
Missouri
Illinois
Michigan
Indiana
Kentucky
Ohio
Pennsylvania
New York
Connecticut
Massachusetts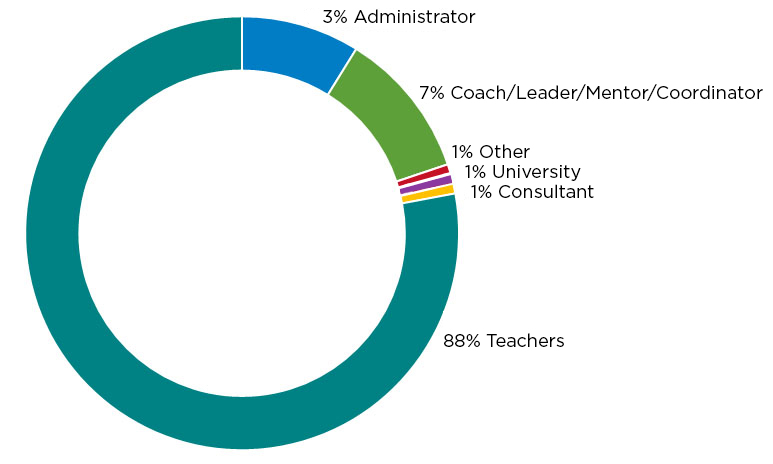 3% Administrator
7% Coach/Leader/Mentor/Coordinator
1% Consultant
1% University
1% Consultant
88% Teacher
Photographs from Past Events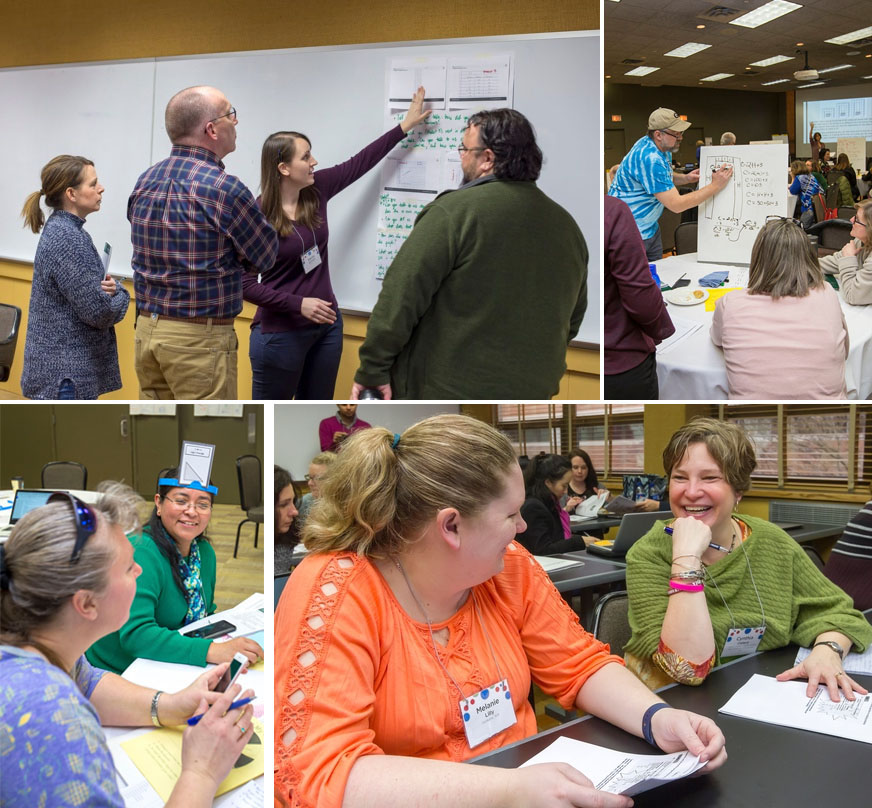 Policies
Cancellation
No refunds can be issued after February 22, 2019. You may substitute another person in your place. Please notify us as soon as possible by emailing Billie Lozen at connectedmath@msu.edu.
Privacy
The professional and personal information we collect about you will never be shared outside of Connected Mathematics Project, Michigan State University.
We may photograph or videotape speakers and attendees for use in online or printed promotions and professional development. By attending, you grant us the right to take such photos or videos and use in such ways. If you have concerns, please contact us at connectedmath@msu.edu.