Kay Neuse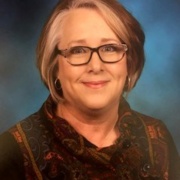 Classroom teacher, state math and science regional partnership coordinator, department chair, instructional coach, and K-12 director of mathematics are only a few of the roles Kay has held during her 25+ years in education. Kay comes with years of experience leading professional development at the local, state, national and international level as well as her extensive list of presentations to educators, parents and community members. As much as she enjoys teaching and learning, Kay also loves live music, football, good friends and spending time with her family. Her favorite "down time" location is the back porch of her parents' home in the Texas Hill Country.
Presenting
STEM-ing CMP
Thinking Like an Engineer: What E can mean for M in STEM
I Caught You Thinking!