Venue: The Kellogg Hotel and Conference Center

The 2021 CMP Users' Conference dates are TBD. This event will be a virtual conference.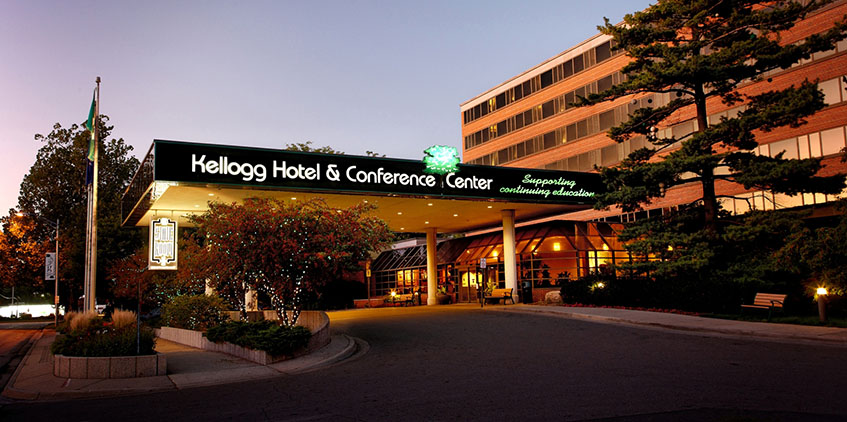 Participants will need to make their own travel and hotel reservations.
Located on the Michigan State University campus, the Kellogg Hotel and Conference Center offers guests an outstanding Spartan Experience. High-speed wi-fi, fitness center, gift shop, casual fine dining and covered parking for hotel and restaurant guests are a few of the amenities you can expect when visiting.
CMP does not cover the cost of parking at the Kellogg Center.
Reserve your hotel room now by calling 800.875.5090 and ask for the Connected Mathematics room blocks. Do so quickly as space is limited and rooms are expected to go fast! Visit their website for more information.
219 South Harrison Road
Michigan State University
East Lansing, MI 48823
800.875.5090
http://kelloggcenter.com
Additional Hotels are available in the area.
The Marriott, located at 2841 Hannah Blvd is within walking distance to the Kellogg Center. To make reservations, call 888-236-2427.