3D Printer Brings CMP to Life in Classroom
Release Date: Apr 29, 2017
Release: April 29, 2017
"My job as a special education teacher allows me to see how students with learning disabilities can struggle with learning mathematical concepts. The one thing that I have noticed, more than anything else, is that they often have trouble with abstract concepts and so much of math seems to be focused on abstract concepts."
Amy Klco, a Michigan CMP teacher, came up with an idea to help her struggling students understand mathematics by making the problems literally come to life. She took abstract concepts and made them something her students could touch and feel.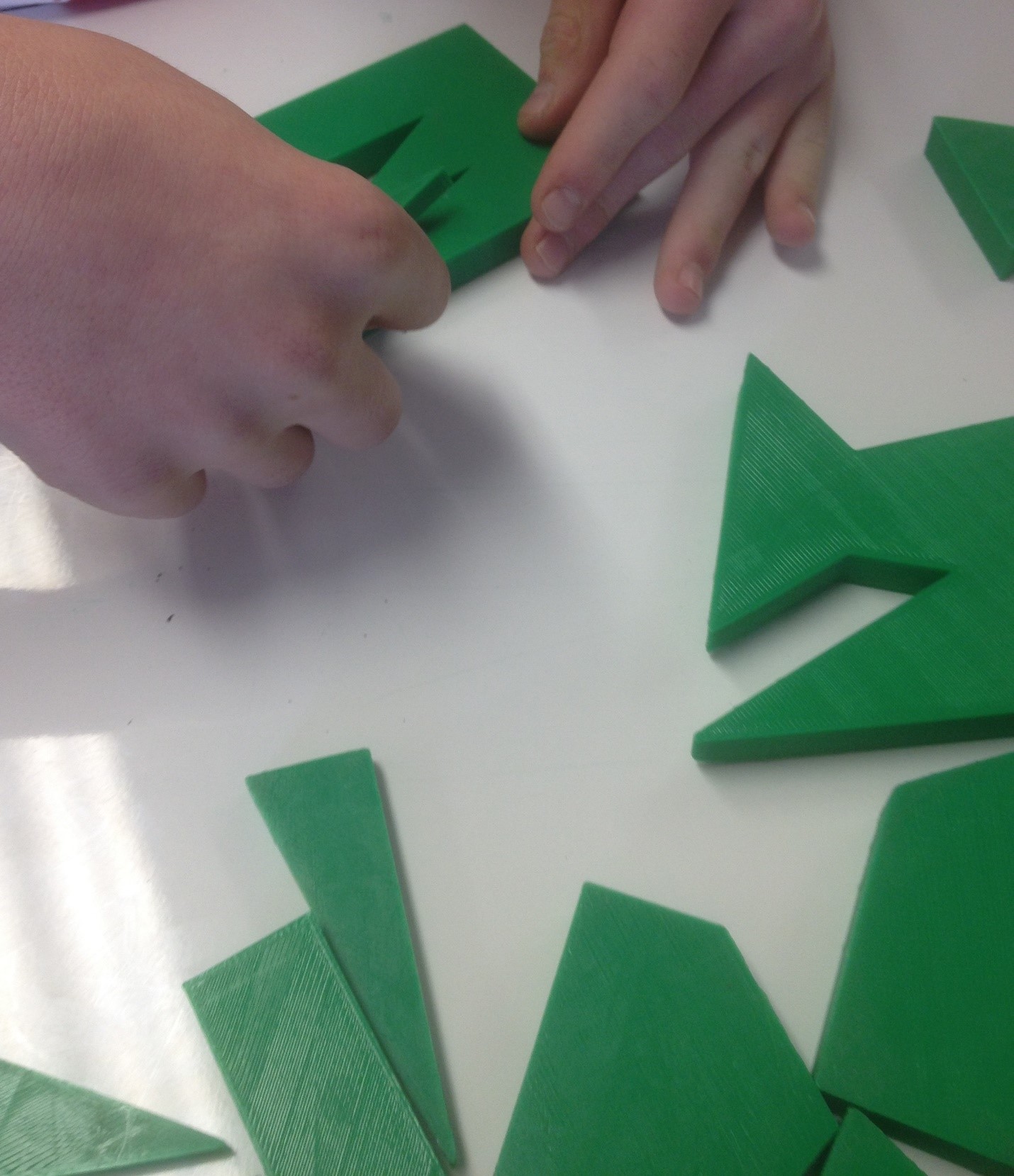 "I was given a great opportunity last summer, through the U.P. Smile Grant, to get a 3-D printer for my school. I have used that printer to make 3-dimensional manipulatives specific to our math curriculum [Connected Mathematics]. For example, I created and printed off Mug and all his friends. The kids love being able to actually hold these characters and they seem to be able to understand the concept of 'shrinking and stretching' better by being able to feel the difference. It takes advantage of their tactile learning abilities."
Amy goes on to explain that by using the 3-D printer, she was also able to make a butterfly and pinwheel to help students see, feel, and explore for themselves the different types of symmetry.
"The butterfly can fold in half, so the students can see how each side is exactly the same. The pinwheel also folds in half, but this time to show that the mirror image is not the same, even though many students are tempted to think that it is."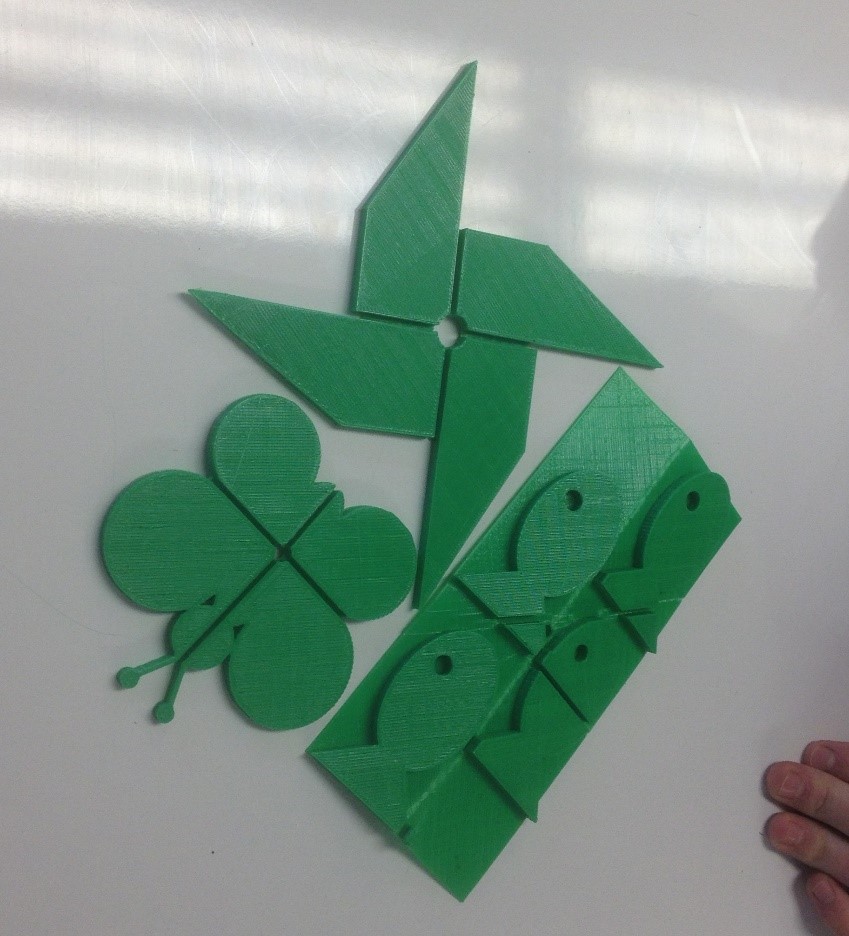 "I really believe that having these manipulatives will benefit special education students, struggling students, and all math students."
The Units that these manipulatives relate to are Stretching and Shrinking in Grade 7 for Mug and Butterflies, Pinwheels, and Wallpaper in Grade 8 for the butterflies and pinwheels.