A Successful 21st Annual CMP Users' Conference
Release Date: Mar 1, 2018
Release Date: March 1, 2018
"We really appreciate your professionalism and your dedication to what you're doing."
A heartfelt ending to one and a half days of jam-packed experiences.
Over the years, the CMP Users' Conference topics and sessions have changed but the message that drives the conference has remained the same. This is a place for teachers to come together to engage in thought-provoking and insightful conversations based on mathematics teaching, learning, and assessing for ALL CMP classes and students.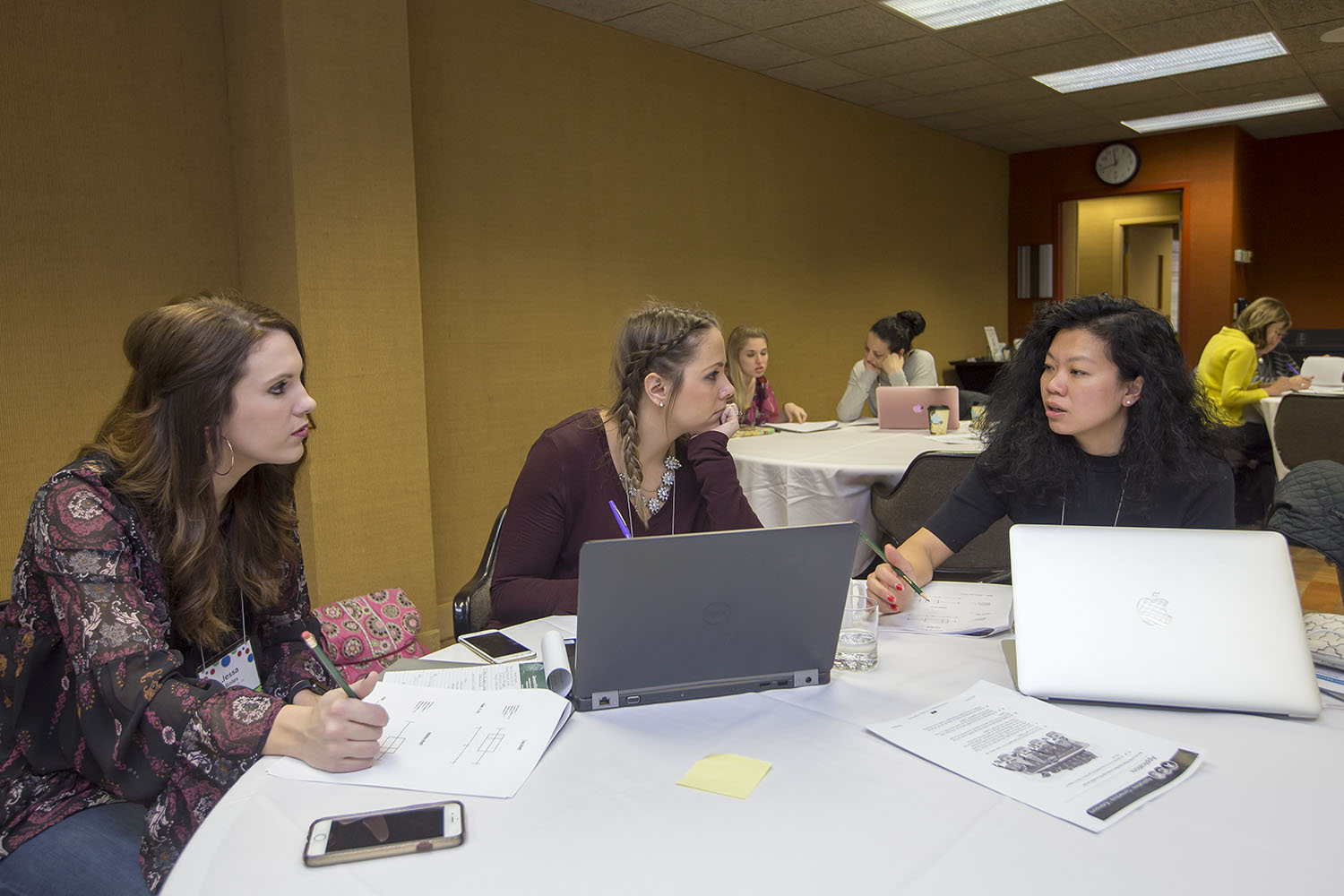 Teaching professionals from 13 states with diverse teaching backgrounds in middle school mathematics arrived on the campus of Michigan State University. Participants' positive energy and professionalism played a key part in the success of the event.
This year's theme was Teaching for Understanding.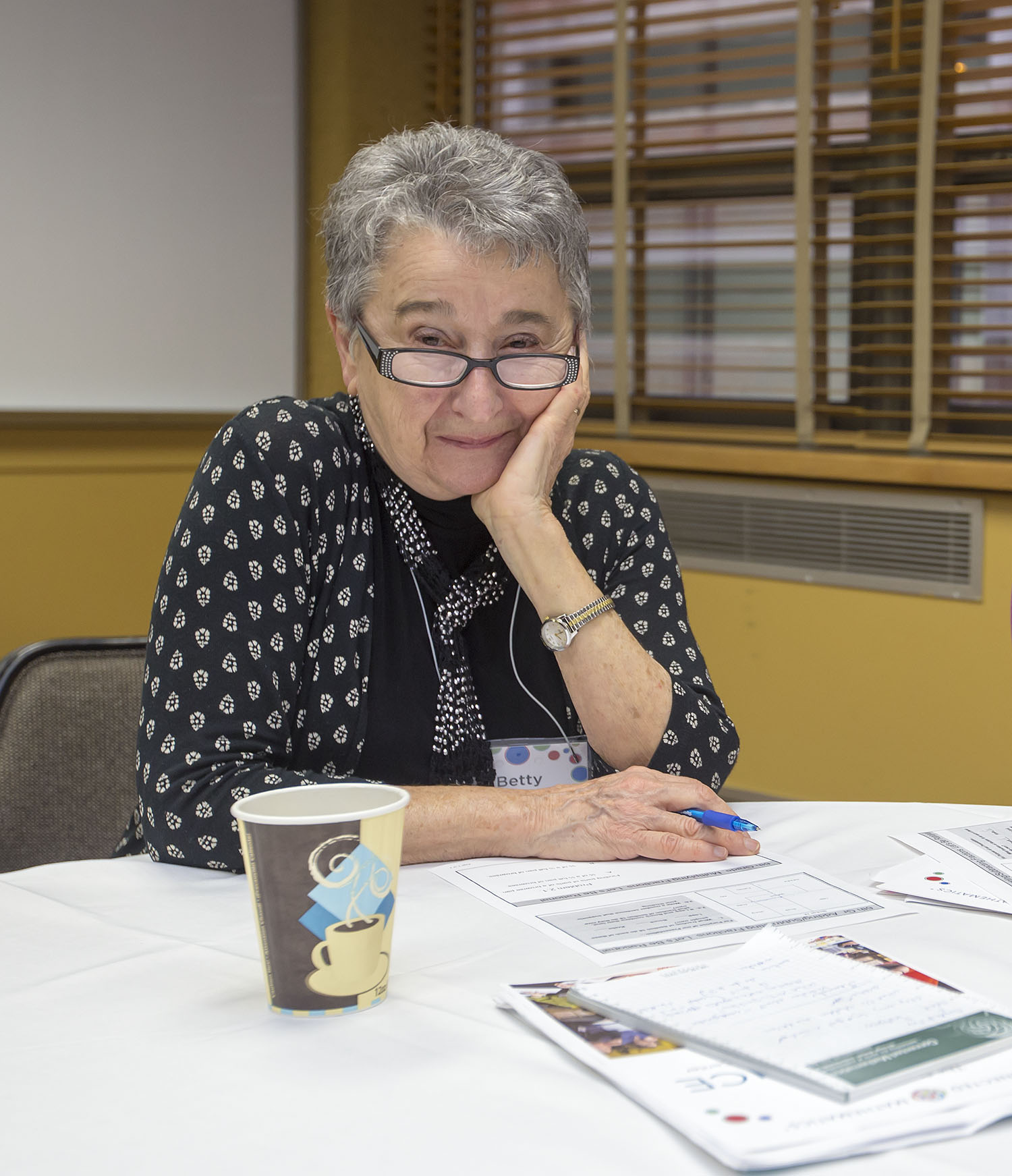 Elizabeth Phillips, CMP Author, kicked off the event with her keynote talk "The Dilemma of Pacing: Teaching for Understanding."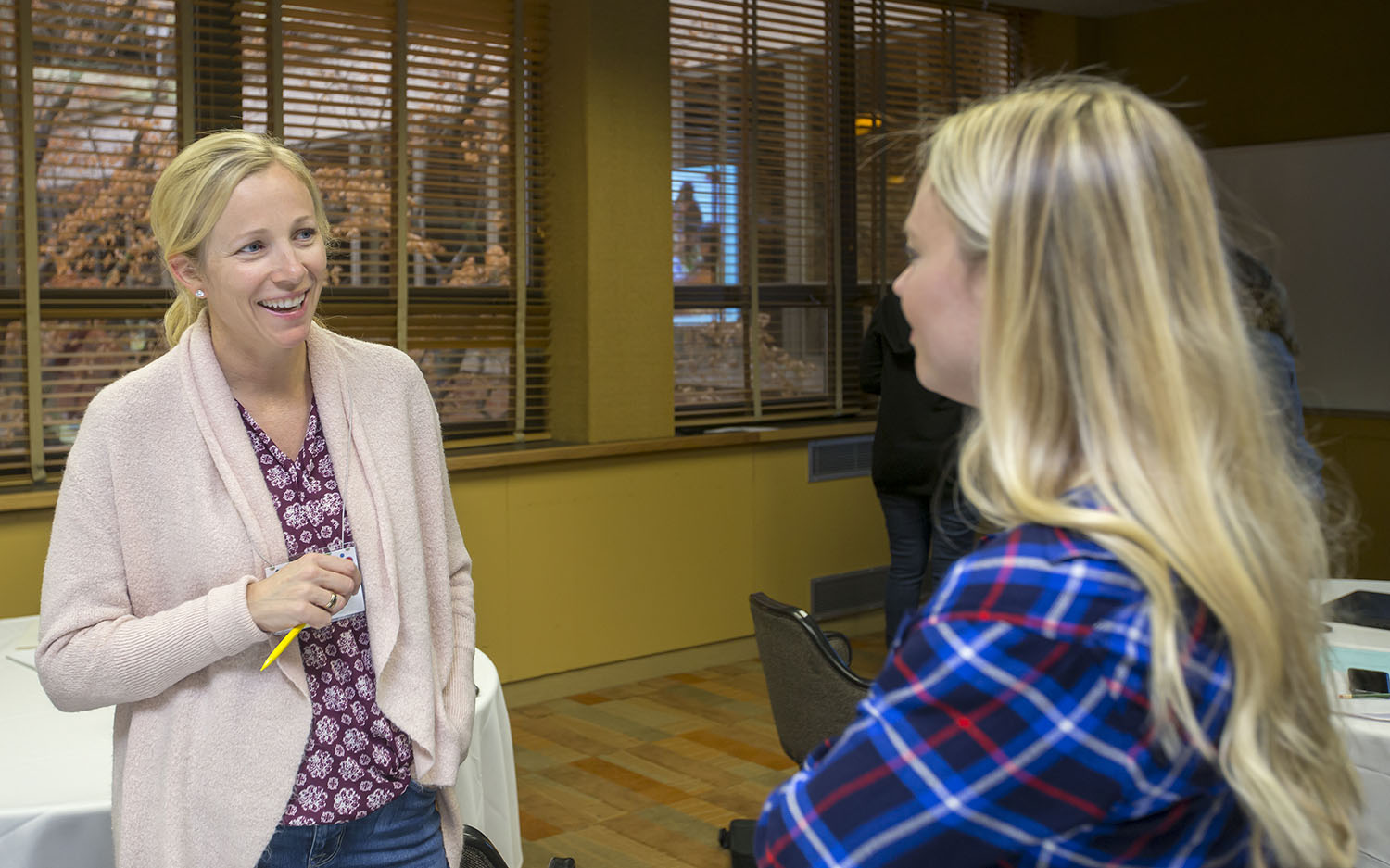 Following the keynote, participants joined various breakout sessions, focusing on mathematics, teaching practices, student understanding, differentiation, talk moves, and more.
Concluding the conference, AJ Edson, Billie Lozen, and Yvonne Slanger-Grant lead participants in a conversation about the Big Ideas in CMP and how our own experiences have shaped our relationship with math.
Presenters included:
CMP Author, Elizabeth Phillips, Michigan State University
CMP Author, Susan Friel, University of North Carolina-Chapel Hill
Nancy Anderson, Milton Academy, MA
Jessa Boles, Forest Hills, MI
Missy Butki, Lake Orion Community Schools, MI
Holly Connor, Portland Middle School, MI
Kathy Dole, Ionia Intermediate School District, MI
Carolyn Droll, CCSDD21, IL
AJ Edson, Michigan State University
Maggie Etherington, Garfield Middle School, OH
Lynnette Flannery, Wilson Middle School, OH
Gloria Jentz, Lansing Christian School, MI
Jenny Jorgensen, University of Maine, Farmington, ME
Teri Keusch, Portland Middle School, MI
Jennifer Kruger, University of Rochester and Twelve Corners, NY
Billie Lozen, Michigan State University
Jim Mamer, Hamilton City Schools, OH
Michaela Marino, East High School, Rochester, NY
Kay Neuse, Prince of Peace Catholic School, TX
Chi-Man Ng, IS 289, NY
Anne Marie Nicoll Turner, Ann Arbor Public Schools, MI
Jane Porath, Traverse City East Middle School, MI
Amy Ray, Michigan State University
Jan L. Robinson, School District 21 Wheeling, IL
Robert Sagan, Traverse City East Middle School, MI
Mary Beth Schmitt, Traverse City West Middle School, MI
Yvonne Slanger-Grant, Michigan State University & Portland Public Schools
Trish Stiles, Forest Hills Public Schools, MI
Shawn Towle, Falmouth Middle School, ME
Karma Vince, Sylvania Schools, OH
Rebecca Ware, Hamilton City Schools, OH
Jamie Wernet, Lansing Christian School, MI
Kristin Yordy, Hamilton City Schools, OH
A special thank you goes out to those who helped contribute to the success of this year's event.