AJ & Elizabeth Go Abroad to ISDDE 2016
Release Date: Sep 29, 2016
Release Date: October 25, 2016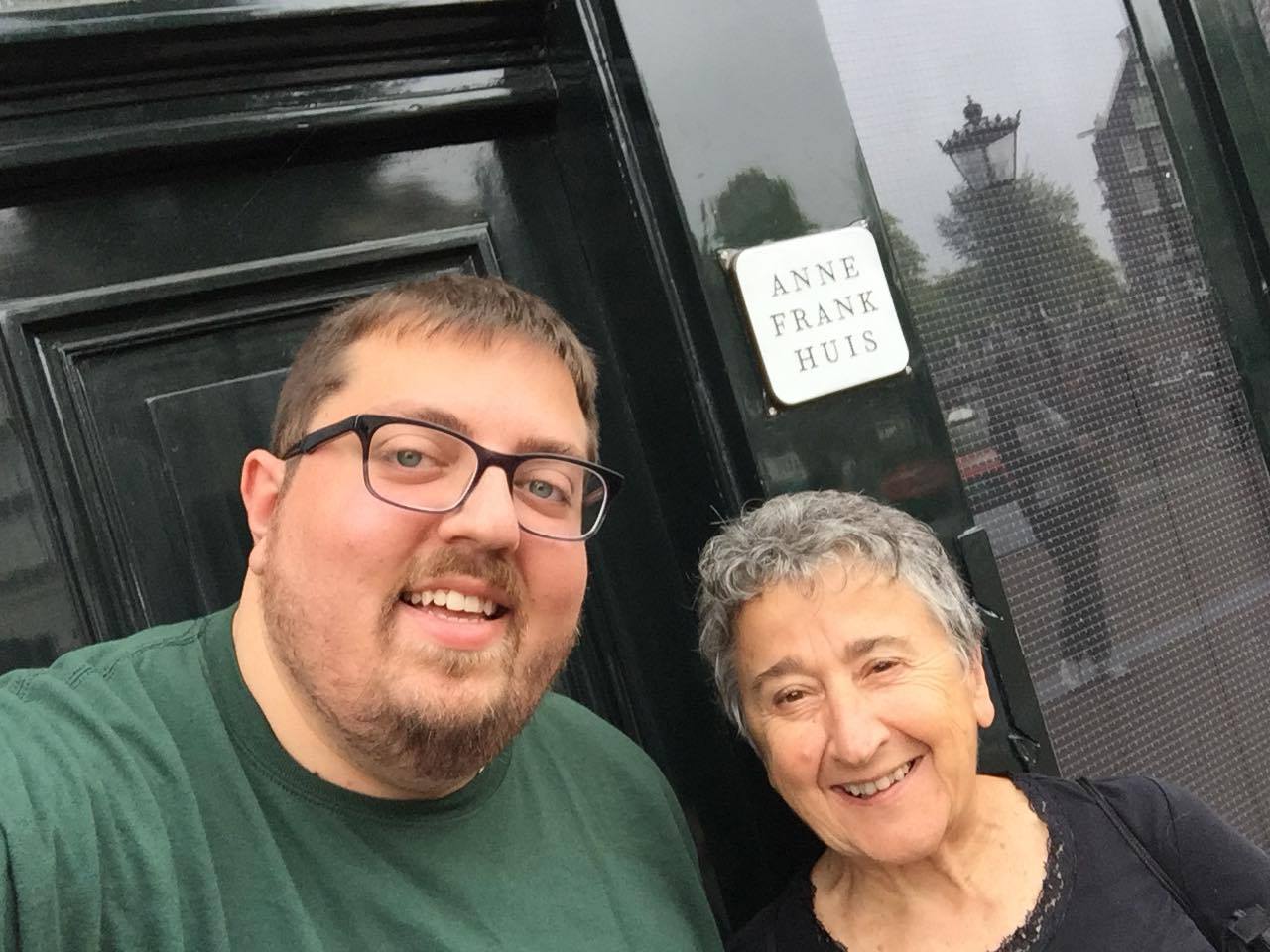 AJ Edson and Elizabeth Phillips traveled abroad to Utrecht in the Netherlands this September to speak at the 2016 International Society for Design and Development in Education (ISDDE) conference.
The ISDDE was "formed to help educational designers work effectively as a coherent professional design and development community." Their goals include:
Improving the design and development process;
Building a design community and;
Increasing their impact on educational practice.
This was the 12th year of the conference and was themed Infrastructuring by Design.
Elizabeth's talk was entitled Student Work as a Context for Promoting Student Understanding of Mathematics. The purpose of the talk was to look at our research and how it explores the use of student work found in curriculum materials and its potential for improving the teaching-learning environment.
"Curriculum generated student work are examples of student work embedded in curriculum material either in a problem that is explored during class or as a homework task. Research in the learning sciences provides some evidence that students answering worked-out procedurally based examples with self-explanation prompts showed increase performance in algebra. Our research reports on the role of curriculum generated student work more broadly and its role for promoting student learning, namely, for developing new relationships or insight into a mathematical concept or structure, adapting and constructing strategies to solve problems, and refining or practicing a particular strategy or procedure. Curriculum generated student work problems provide a carefully designed low-risk setting for students to examine thinking that was not necessarily formulated by them or their peers. While the character is external to the classroom, his/her work may still be viewed as that of a student, as opposed to a traditional authority like a teacher or textbook. Therefore, curriculum generated student work can serve as a productive vehicle to improve students' and teachers' understanding of mathematics content, social and mathematical classroom norms, student-student interactions, and student-teacher interactions. During this session we invite the audience to provide comments and suggestions on the analytic framework for investigating the student work opportunities and its role in promoting student learning that exist in mathematics curriculum materials."
AJ's talk was entitled Delivering open-ended problems in a DLE.
"This session presents a new digital approach for incorporating open-ended problems and learner-controlled scaffolding in problem-based, inquiry-oriented mathematics classrooms. A digital instructional unit intended for senior-level students whose intended college program of studies did not require calculus was developed using design research methods. The preliminary design and development work builds from a National Science Foundation-funded curriculum and a pilot design experiment focusing on student learning of key ideas and methods associated with binomial distributions and statistical inference. The research reported will focus on a subsequent design experiment focusing on how the design features of the print instructional unit transformed to a digital version through iterative cycles of (re)design, development, and testing, with special attention to the learner-controlled scaffolding linked to open-ended problems. Modifications made to the prototype lesson were based on feedback from classroom observations, digital artifacts of student work, student and teacher interviews, and student surveys. The results indicated that open-ended problems linked to learner-controlled scaffolding in the digital environment afforded students opportunities to solve more complex and open-ended problems, take ownership of learning without teacher intervention, offer a new mechanism to self-assess group thinking, and provide a resource for initiating group discussions. The findings add to the emerging knowledge base on the design and efficacy of digital curricula. Future directions in terms of research and development related to ways to improve open-ended problems linked to learner-controlled scaffolding in digital materials, and how students can better use the features of the developed materials will be elaborated."
For more information on the ISDDE 2016, visit their website.