CMP Staff in the Spotlight: Amit Sharma
Release Date: Sep 13, 2016
Tags: staff, news, spotlight, Elizabeth Lozen, Bilie Lozen
Release Date: September 13, 2016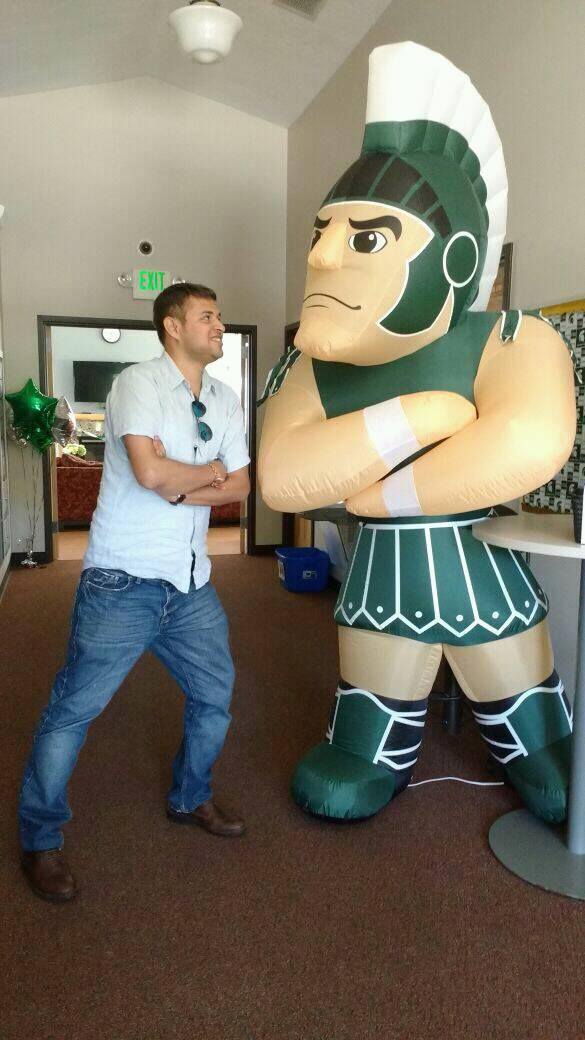 I'm from Lucknow, a city in Northern India. After my under-graduation in Math, Statistics and Economics , I did my MBA in Human Resources and worked with a corporate firm before joining the Teach for India fellowship. As part the fellowship, I taught 64 grade III kids in one of the slum schools of Mumbai, for two years.
While trying to teach Mathematics differently from how I was taught , I learnt and experienced the subject in ways that made me fall in love with Math. I tried my best to transfer this new found love of Math to my students.
Inspired by the success , I founded a not-for-profit : MitrShala Foundation to share my understanding and experience with others.
The PhD program at MSU and the association with CMP is in furtherance to my research interest which revolves around - inquiry based teaching , intrinsic motivation in Math and the role of technology in Math Education.
I like to cook, travel and humming songs. I love listening to sufi music and it's my pathway to 'state of trance'. I'm also trying to learn to play the flute.
I moved from India along with my wife. We got married a year back and didn't get a chance to stay together because of work commitments. I am exited to start this new professional and personal chapter in my life.