CMP to Speak at the 2019 Annual AMTE Conference
Release Date: Jan 28, 2019
Release Date: January 28, 2019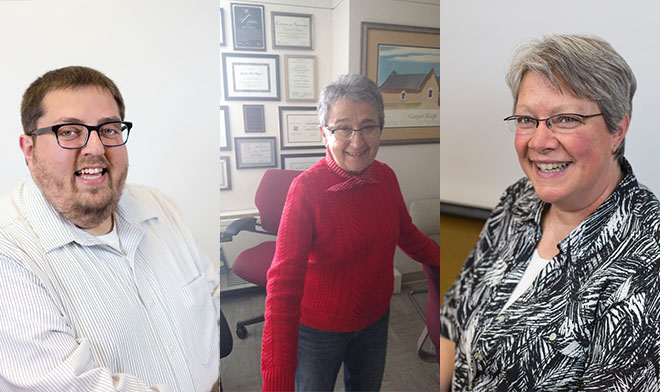 AJ Edson, Elizabeth Phillips, Yvonne Slanger-Grant
This February, Elizabeth Phillips, AJ Edson, and Yvonne Slanger-Grant will be speaking at the 23rd Annual AMTE Conference in Orlando, Florida. The conference provides "inclusive opportunities for a diverse community of mathematics educators to share current reach and practice findings."
The CMP team will explore equity-based teaching practices in mathematics by focusing on teaching through open problems. In their talk, Teaching with Open Problem Activities: Dilemmas and Success Over 25 Years, they will highlight dilemmas and successes teachers face when helping students solve problems, unpack the embedded mathematics, and connect learning to prior and future knowledge.
More information can be found at CMP at Regional and National Conferences or at AMTE Annual Conference.