Elements of Success: Implementing CMP3 with Yvonne Grant
Release Date: Apr 21, 2015
Tags: news, Dash, Student Place, Update
Release Date: April 21, 2015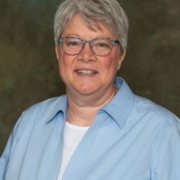 Yvonne Grant will be speaking at the Macomb Intermediate School District on June 30, 2015. Join her from 8:30 a.m. to 3:00 p.m. with her talk Elements of Success: Implementing CMP3.
"How can you prepare for the best year ever with CMP3?"
Take a look at the important classroom components, including ways to establish a productive environment and motivate rich mathematical discussions to promote learning for all students.
Cost to attend is $50 and lunch will be provided. For more information our to sign up, visit www.misd.net