Essential Reasons for Attending the Users' Conference
Release Date: Dec 8, 2015
Release Date: December 8, 2015

We wanted to provide you with interesting information about what it means to attend the CMP Users' Conference, but we decided that our past attendees say it best.
"This conference always re-energizes me and reminds me of how important my job is."
"This weekend has left me inspired and excited for school on Monday!"
"Great discussions around effective tasks to promote student problem solving."
The most interesting learning comes not only from the ideas presented in the sessions, but also from the thought-provoking discussions with other attendees.The CMP Users' Conference was designed for just that. Insightful conversations based around mathematics teaching, learning, and assessing for all CMP classes. By registering for this professional development opportunity, you will have the chance to attend several sessions with discussions focused on:
Strategies to increase mathematical understanding and skill
Differentiated instruction in CMP classrooms, including support for English Language Learners and Special Needs Students
Using technology
Assessment, including formative assessment
Overview of the mathematical strands
The role of the CCSSM and the Mathematical Practices
Effective teaching practices
This year's conference will be occurring February 19 to 20, 2016 at the Kellogg Hotel and Conference Center at Michigan State University.
Special Guest: Valerie L. Mills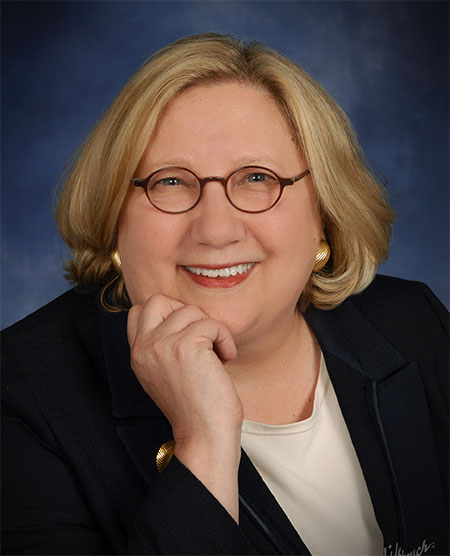 Valerie L. Mills will be kicking off the 2016 Users' Conference with the Friday morning keynote. Valerie is the Supervisor and Mathematics Education Consultant for Oakland Schools and current Immediate Past - President of the National Council of Supervisors of Mathematics. During her 35+ years in education she has taught high school mathematics, served as Mathematics Department Chair, K-12 Mathematics Coordinator, and Director of Curriculum for the Ypsilanti and Ann Arbor public school districts in Michigan. In addition she was the Principal Investigator on five Mathematics and Science Partnership projects working with high needs districts, was a Teacher Author on the Core Plus Mathematics Project, President of the Michigan Council of Teachers of Mathematics, past chair of NCTM's Academy Services Committee, and has authored numerous articles and professional development resources including the Secondary Lenses on Learning series.
Poster Session
A new addition to this year's conference is a poster session to be held during the reception on Friday. Attendees have the chance to share an interesting piece or set of student work. The posters will be hung on portable walls using tacks and will be available for viewing from 4:45 to 5:45 p.m. Post-it notes will be available for others to comment on or ask questions about each poster. Attendees who have submitted student work do not need to stand near their posters during the reception.
If you would like to participate, more information is available at Poster Session: Student Work Sharing. Please keep in mind that all work submitted for the poster session must be de-identified to be accepted.
There will be an iPad mini give-away at the last session on Saturday, February 20.
For more information about the Users' Conference or to register, visit Users' Conference on the CMP website. As a former attendee said "this conference has been well worth my time." We hope to see you in February!