Growing with CMP: The 23rd Annual Summer Workshops
Release Date: Jun 27, 2018
Categories: Top news
Release Date: June 27, 2018
Twenty-three years ago, the staff of the Connected Mathematics Curriculum hosted the first Getting to Know CMP Summer Workshops. Held in the Snyder-Phillips dormitory, teachers, teacher leaders, administrators, and coaches gathered together to discuss mathematics, implementation challenges, and solutions. The goal was to provide more powerful mathematical experiences for their students.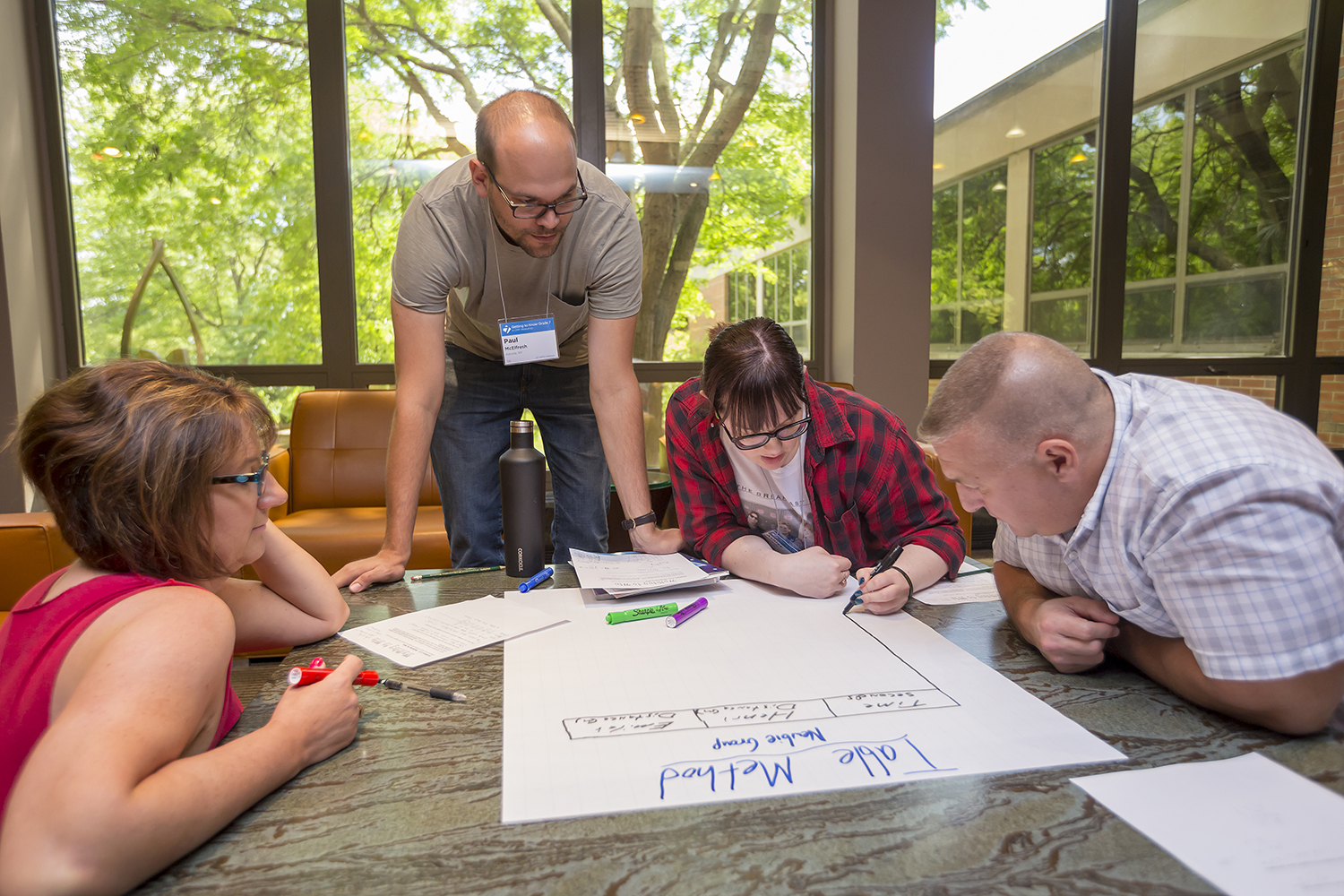 Today, the workshops have evolved into 5 separate workshops all with the same goal: To provide a professional development opportunity where teachers and teacher leaders can come together to cultivate conversation, understanding, and strategies for enhancing the mathematics learning in the classroom.
I am so very thankful for this time as we explored the units as students yet also reflected from educators eyes. I feel so prepared to launch, explore, and summarize my lessons for the upcoming year.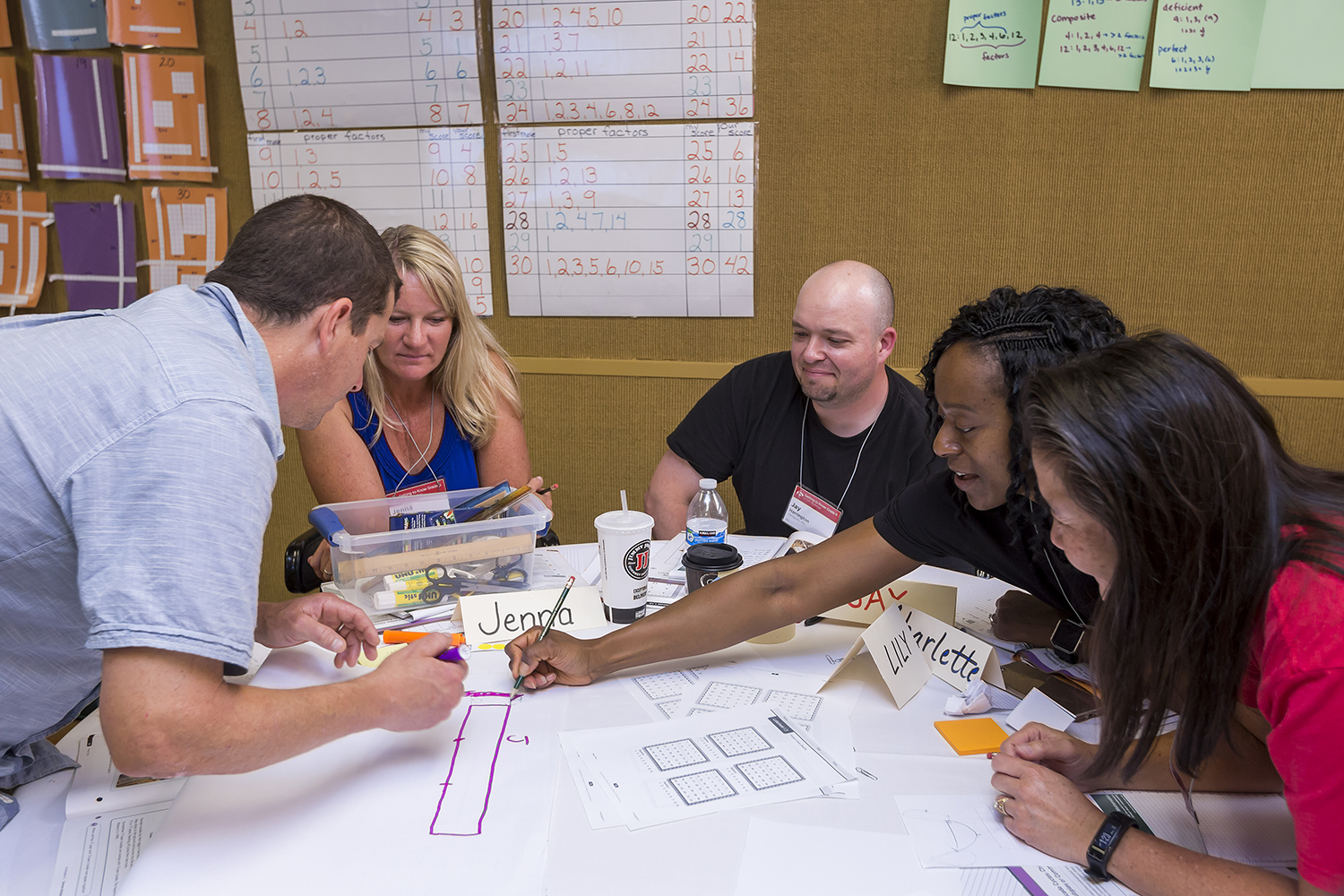 Along with the original Getting to Know Workshop, last week CMP hosted the 10th Annual Leadership, Coaching, and Mentoring Workshop and the 2nd Annual Meeting the Needs of Special Populations Workshop.
My instuctors were fantastic. Very easy to talk to and were able to answer my questions that were specific to my classroom and district.
On Wednesday evening, participants were invited to attend the CMP Carnival. The carnival with prizes and food evolved as a way to highlight some of the mathematics games that are embedded in the curriculum. Participants also had a chance to informally interact with each other as they engaged with games.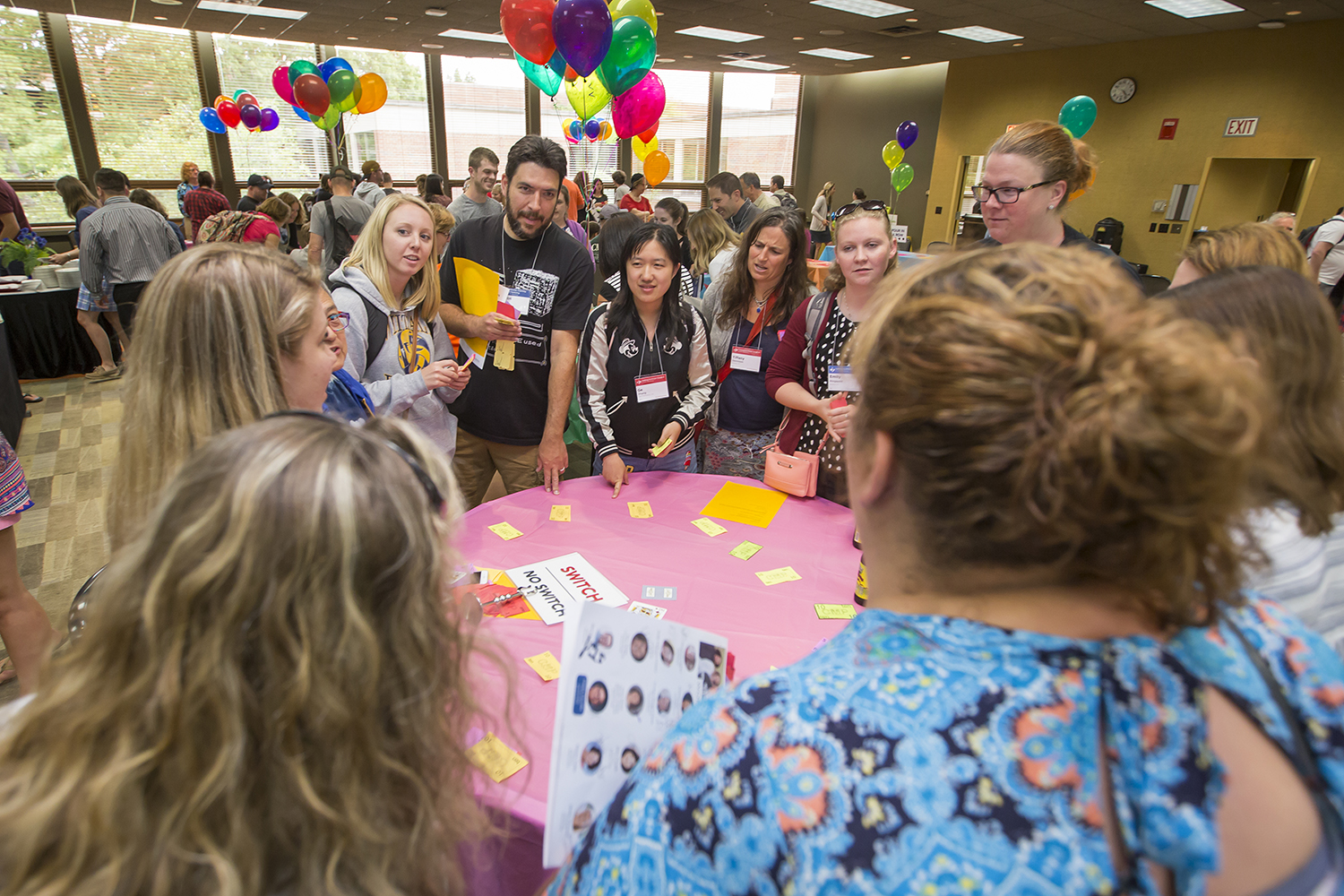 Love Carnival, great opportunity to greet, meet and engage in the many excellent games CMP offers
Some schools have gone on to use the carnival for a school parent night. Students play an active role in playing the games with their parents and explaining the mathematics that is embedded in the games. Playing illustrates mathematical understanding and reasoning that students develop over time.
The commitment and enthusiasm of the CMP teachers and leaders inspire the CMP Staff to continue to find ways to enhance the mathematical learning experiences of middle school students. We appreciate the chance to get to know participants and to grow with them.