Sharing CMP Success at the 2nd Annual Research Forum on Secondary Math Curriculum
Release Date: Oct 28, 2019
Release Date: October 28, 2019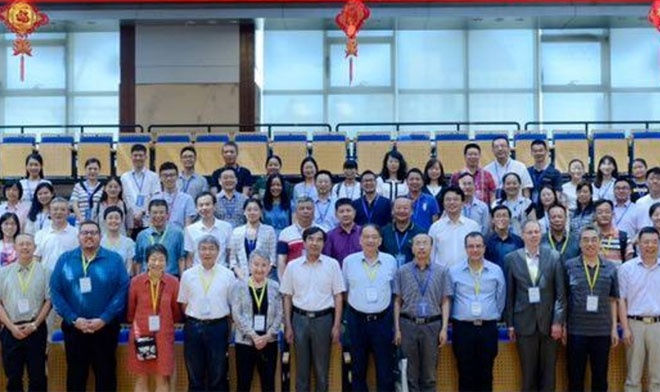 In 2019, CMP author Elizabeth Phillips was a plenary speaker at the 2nd annual Research Forum on Secondary Math Curriculum, held in Beijing, China. The second Research Forum on Secondary Math Curriculum was held on June 14-16, 2019 in Beijing.
The conference was limited to 30 to 40 scholars and curriculum developers. This year's focus was on mathematical reasoning and problem posing in secondary mathematics.
The event was sponsored by People's Education Press (PEP) and Beijing Normal University.
The PEP is under the direct leadership of the Ministry of Education (MOE) of the People's Republic of China. It is a national center for the design, research, and publication of school textbooks and educational books in China.
Beijing Normal University is a renowned national leader in advancing knowledge and learning through teaching practices, research projects, and public services in education and related field. It is also an important center for international exchange on a variety of topics related to education.
Traveling with co-research, Alden Edson, the two of them were able to share the background and success stories of CMP with curriculum leaders in China and other countries.