STEM For All Video Showcase: Digital Collaboration and Productive Disciplinary Engagement
Release Date: May 4, 2020
Release Date: April 28, 2020
During a free week-long event, thousands of researchers, K-12 educators, higher ed faculty, administrators, policymakers, graduate students, and parents will participate in a video showcase funded by the National Science Foundation. Participants can view project videos, post questions and comments, and vote for favorites.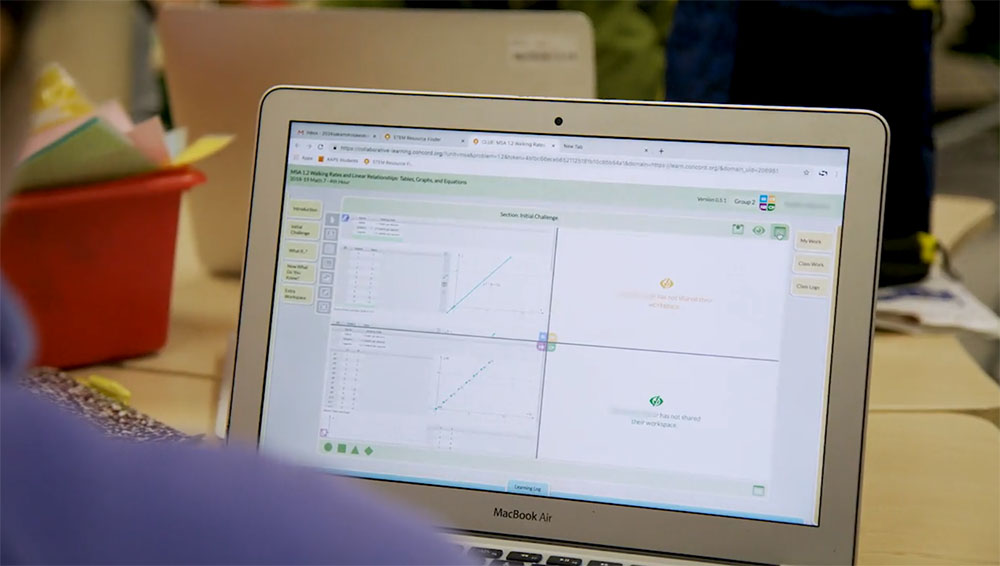 Among these videos is the CMP and Concord Consortium Digital Collaboration and Productive Disciplinary Engagement video. The goal of the video is to highlight a digital environment that can improve the teaching and learning of mathematics in diverse classroom settings.The environment builds on an existing NSF-funded digital collaborative platform and an NSF-funded curriculum.
CMP teachers share how embedding the Connected Mathematics Project curriculum with new CMP STEM Problem Format provides students with new opportunities to investigate important mathematical ideas through a carefully set of sequenced, inquiry-oriented problem situations. The video will also highlight how the research team seeks to develop and test the digital environment that helps students access and make sense of mathematics.
The video showcase event will be available from May 5th to 12th, 2020.
For more information regarding the project, visit National Science Foundation Funded Research Projects.