Success at CMP's Annual Summer Workshops
Release Date: Jun 29, 2017
Release Date: June 29, 2017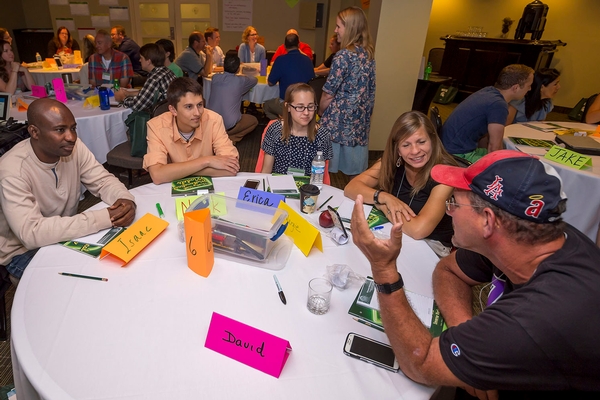 For the past 22 years, Connected Mathematics Project (CMP) has hosted week-long Getting to Know CMP workshops designed to allow teachers to experience the curriculum as a student. Divided into three opportunities for Grades 6, 7, and 8, these workshops allow participants to:
Have in-depth conversations about the mathematics underpinning CMP
Experience the pedagogical model for teaching CMP
Discuss management and grading strategies
Consider implementation strategies
Discover special features of CMP
Learn from experienced CMP leaders from around the country
Along with Getting to Know, this year was the 9th annual Leadership, Coaching, and Mentoring workshop, and the newly added Meeting the Needs of Special Populations workshop.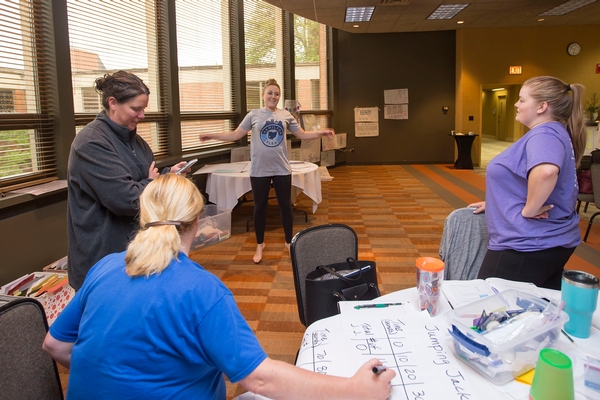 "It was great to work through the problems to see how students might be thinking about things. Helpful to see where things go as they build on materials."
Wednesday evening participants were invited to attend a CMP Carnival. Originally developed for parent night, the games are adapted from various Units in Grades 6, 7, and 8. Playing them illustrates mathematical understanding and reasoning that students develop.
Photographs from the workshops are available.