Welcome Back to School!
Release Date: Aug 20, 2019
Categories: Top news
Released Date: August 20, 2019
Catch up with the summer highlights and dig into some resources to kick off the new school year!
CMP Video Receives Facilitators' Choice Award during NSF STEM for All Video Showcase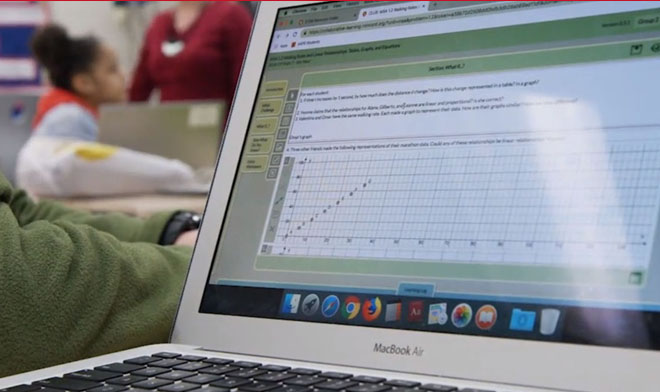 CMP and Concord Consortium submitted a video to the 2019 National Science Foundation STEM for All Video Showcase. The video shows teachers and students interacting with the CMP collaborative digital platform.
We are honored that the video, Math Understanding in a Digital Collaborative Environment, received a facilitators' Choice Award during the event. Facilitators, representing well-known researchers, practitioners, and policymakers, voted on the showcase videos during the event.
New - Math Fever with a Twist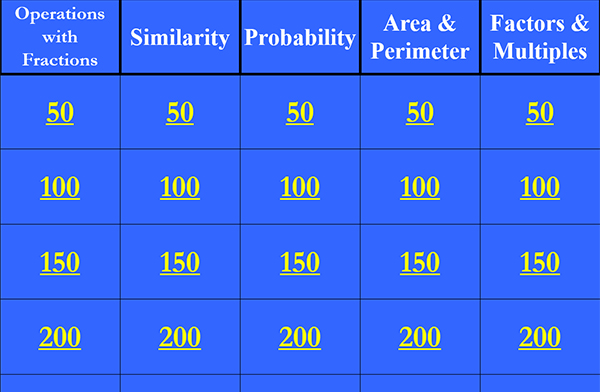 A new idea for how to creatively adapt the CMP Math Fever game. The teacher picks the categories based on Unit, Grade, or to review a previous grade. The students create 5 questions with answers in each of the categories. The questions and answers need to be written so they fit the game format.
Embed the questions in the game template and play!
Learn More about Math Fever with a Twist
Resources for Preparing to Teach CMP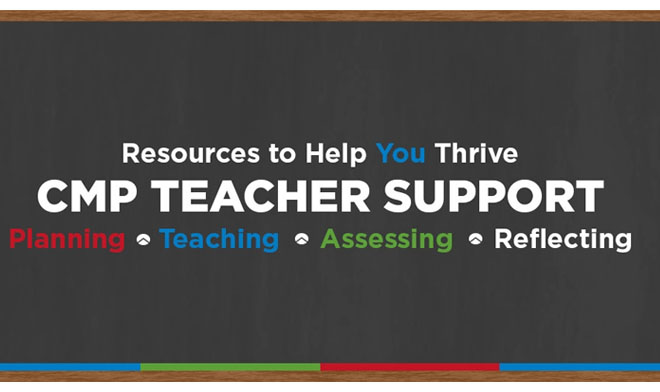 The CMP website contains valuable resources to assist you with your planning and implementation. We organized some of these resources into different categories to help get you started. The resources include:
Unit Preparation
Lesson Preparation
Discourse and Collaboration: Teacher Strategies
Discourse and Collaboration: Supporting Students
Student Work and Notebooks
Using Technology
Student Work Examples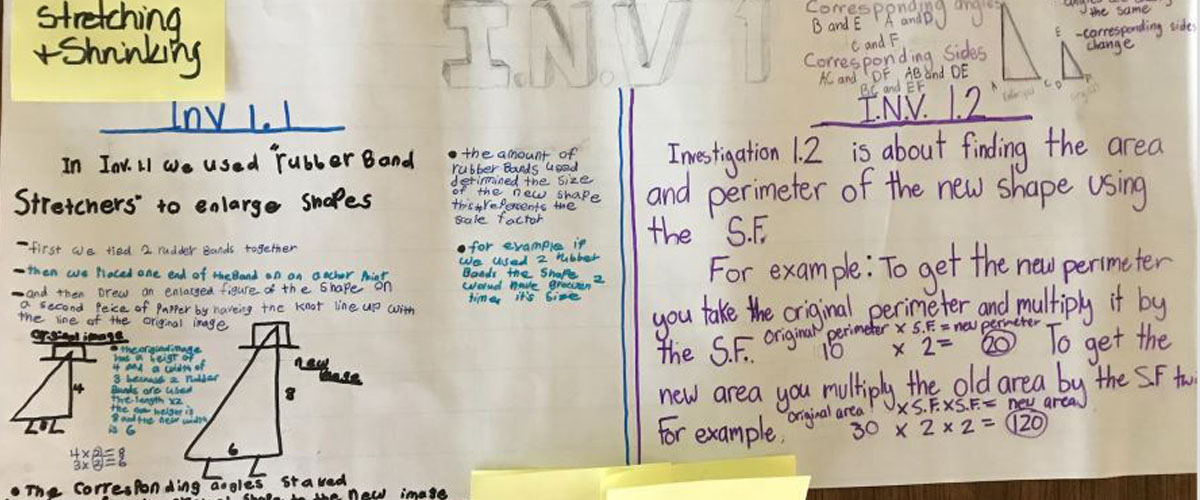 For the past several years, CMP teachers have provided us with student work from various Units and Grades. These examples provide a unique opportunity to stimulate conversations about student understanding of important mathematical ideas that are embedded in the Problem. This may provide you with some new insights into the teaching and learning process.
We are continually adding new student work. If you have some that you would like to share with us, please email connectedmath@msu.edu.
CMP Discussion Group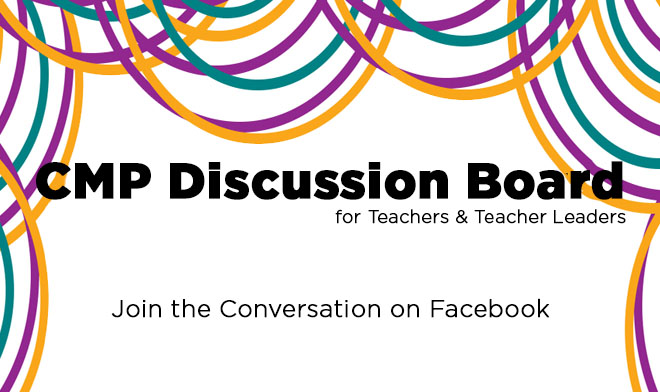 Hosted on Facebook, the CMP Discussion Ground was created for teachers and teacher leaders to connect with one another. Some discussion topics in the past include:
Teacher insights
Classroom management strategies
Grading
Pacing strategies
Technology
24th Annual CMP Summer Workshops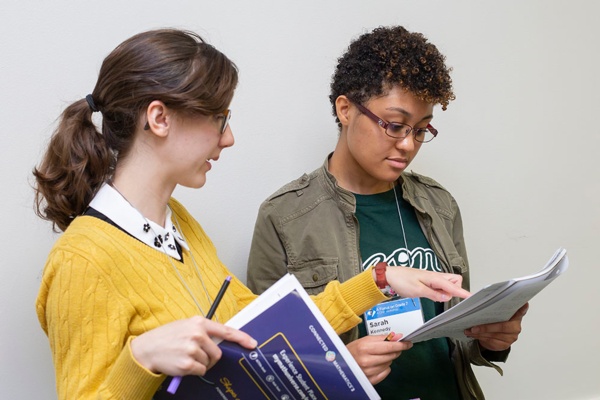 In June CMP hosted it's 24th annual CMP Summer Workshops. Teachers, teacher leaders, administrators, and coaches from all over the country came together. They cultivated conversations focused on understanding and strategies for enhancing the mathematics learning int eh classroom.
These annual workshops provide an opportunity for educators to provide more powerful mathematical experiences for their students.