Welcome Back to School!
Teachers Talking to Teachers: Tips for New CMP Teachers
Yvonne Grant, Teri Keusch, and Jim Mamer, three experienced CMP teachers, answer 7 questions from a new CMP teacher and a professor who works with beginning CMP teachers.
Watch tips for New CMP Teachers
Success at CMP's Annual Summer Workshop
For the past 22 years, Connected Mathematics Project (CMP) has hosted week-long Getting to Know CMP workshops designed to allow teachers to experience the curriculum through the lens of a student and a teacher.
Preparing to Teach CMP
The following list of resources that can be found on the CMP website to help teachers prepare for the school year. Resources topics include:
Unit Preparation
Lesson Preparation
Discourse and Collaboration: Teacher Strategies
Discourse and Collaboration: Supporting Students
Student Work and Notebooks
Using Technology
Connected Mathematics: A Research Overview
CMP has been a widely researched and evaluated curriculum since the release of CMP1 in 1996. We have provided a summary of some of the findings.
Learn about the research overview
CMP Discussion Board
This group was created for CMP teachers and teacher leaders to connect with one another to discuss various aspects of teaching and learning. Discussion topics include but are not limited to:
Technology in the classroom
New teacher tips
Collaborative learning
Pacing
Stories from the classroom
CMP at 2017 Michigan Council of Teachers of Mathematics (MCTM)
AJ Edson and Yvonne Grant went north to Traverse City, Michigan to give a talk, Modeling as Context for Learning About Linear Relationships, at this year's MCTM conference. Their session focused on how modeling can be used as context to develop students' understandings of linear relationships in middle grades classrooms.
Best Wishes to Tyler Boyd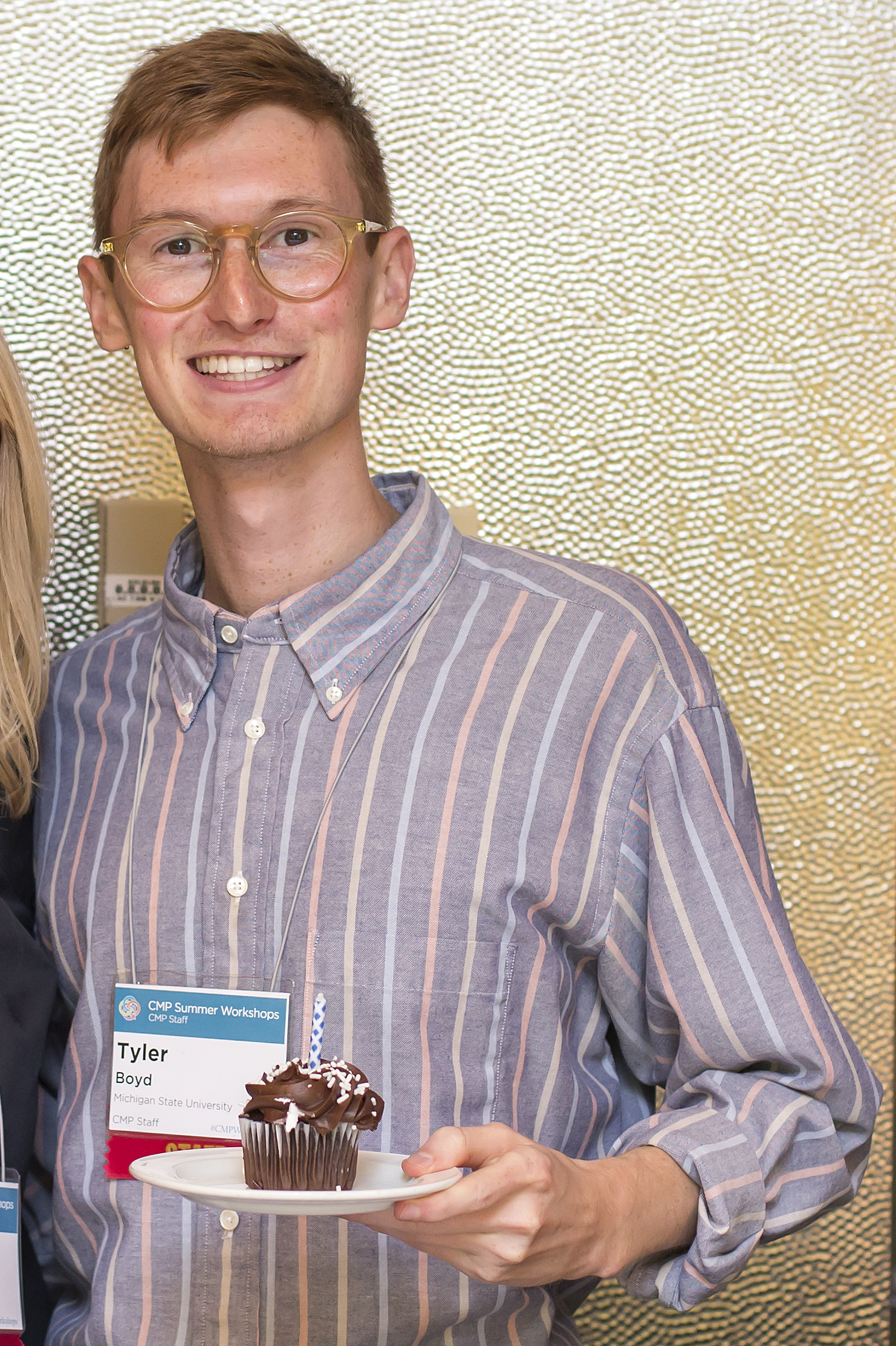 After the CMP Summer Workshops, we said our goodbyes to Tyler Boyd. Tyler has been a CMP undergraduate assistant since May 2014. Tyler graduated from MSU this summer and is spending some time in Argentina. We will miss Tyler very much but are happy for him as he begins the next phase of his life.